Southern white rhino calf at San Diego Zoo raises hopes for the future of wild rhinoceroses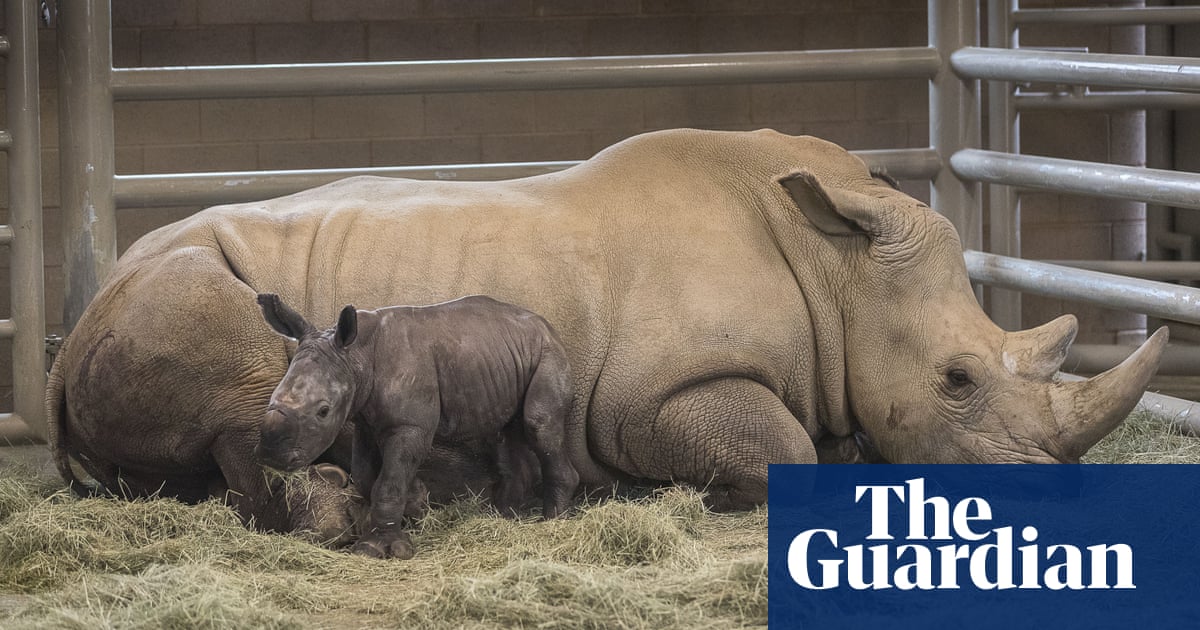 The bumbling, sleepy rhino calf at San Diego Zoo is sure to delight animal lovers around the world. But for conservation scientists, his birth has additional meaning it marks a significant step toward saving wild rhino populations from the edge of extinction.
The newborn southern white rhino is the first in North America, and the third in the world, born as the result of artificial insemination.
His mother Victoria, who carried the calf for 493 days, stayed calm during her 30-minute labor on Sunday, the zoo announced.
Victoria is doing a great job as a mother, said Barbara Durrant, director of reproductive sciences at San Diego Zoo Global, the not-for-profit organization that runs the zoo. And the calf is doing great. As soon as Victoria took the placenta off him, he was moving. He stood very quickly, and of course, he was very wobbly.
At two days old, he is steadying himself. And though he stays close to his mother, appears to be growing curious about his surroundings, she reported. The zoo has yet to announce a name for the calf.
He is very cute, but he has much greater significance, said Durrant. The birth of the new southern rhino calf is part of a plan to save the northern white rhino a related subspecies whose population has dwindled to two.