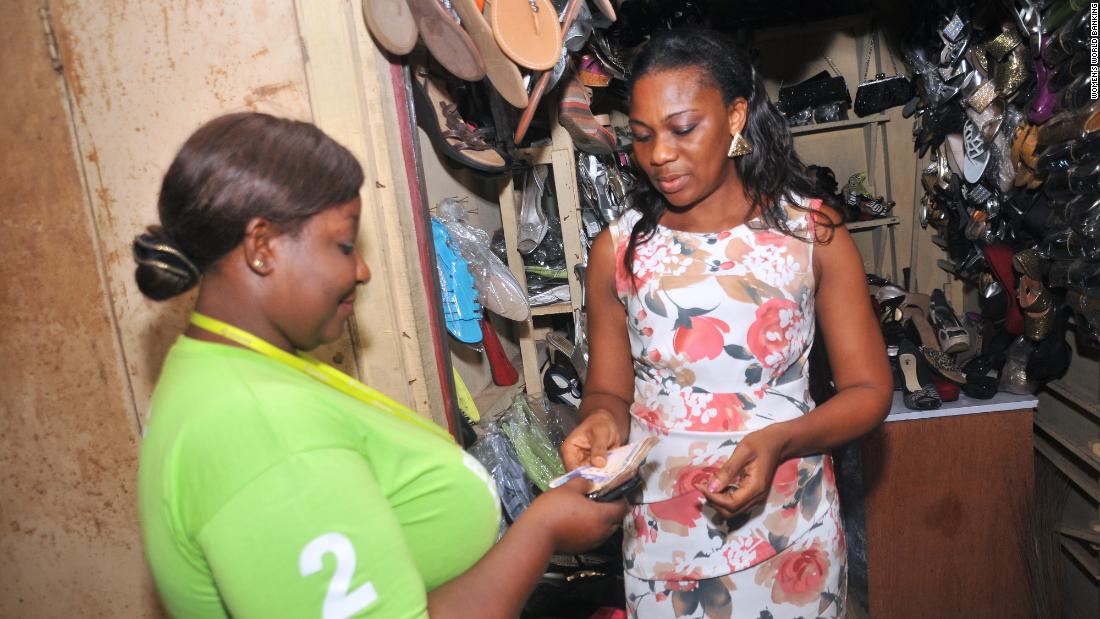 At her food stall in the largest open-air market in Lagos, Nigeria, Amaka Charles regularly checks her cell phone for her bank account balance. She is saving for her daughter's school fees and dreaming of a loan to expand her business beyond crayfish.
Every day, she passes her few dollars of profit to Celestina, the bank agent who roams the market to collect vendors' deposits. Charles calls if Celestina is late — she does not want to leave without trading her profit for the "bing" her cell phone makes each time her latest deposit is received.
The business case has convinced some banks to invest in products developed for and marketed to women. Since mobility and time constraints keep Amaka Charles and other Nigerian traders out of bank branches, Diamond Bank sends agents directly to the marketplace, using digital tools in place of traditional branch services. And because a recent central bank reform in Nigeria loosened account requirements, women can open an account without identification, signatures or forms. According to Diamond Bank, it now has more female customers than ever before: nearly 40% of the 600,000 BETA savings account clients are female, compared to 25% of its overall customers.
Access to a bank account is transforming women's lives and boosting economies from Nigeria to Tanzania to Vietnam. Close to a billion women around the world can, if given the chance — and the financial services — contribute to their families' prosperity and their countries' growth.
Related posts