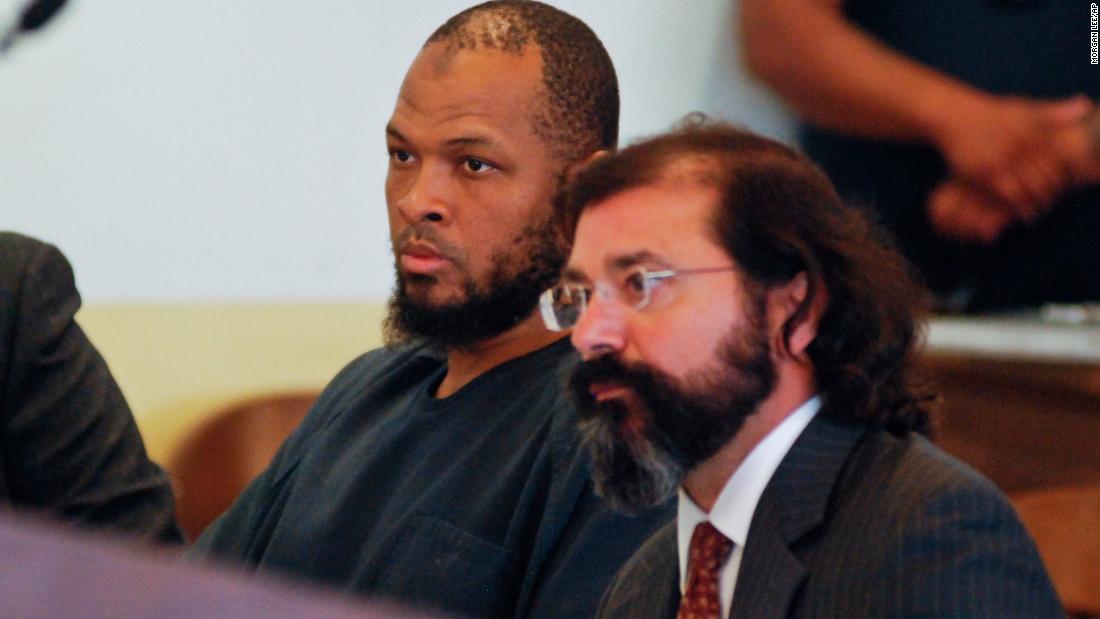 Taos, New Mexico (CNN)Court documents released this week are revealing new allegations in the discovery of emaciated children at a New Mexico compound — including that at least one of the kids was being trained to commit school shootings, and that an adult buried a long-missing child there.
That boy — Abdul-Ghani Wahhaj — was not among those 11 children, but authorities discovered the unidentified remains of a young male at the compound Monday.
In court filings this week, prosecutors allege:
Investigators also found an AR-15 rifle, loaded 30-round magazines, four loaded pistols and many rounds of ammunition, officials said.
Police raided the squalid New Mexico compound on Friday, hoping to find Abdul-Ghani. His mother in Georgia says he has been missing for more than eight months.
The remains of a boy were found at the compound Monday — the day of the missing child's fourth birthday.
In a court document filed Sunday, Taos County Sheriff Jerry Hogrefe wrote that one of the rescued children alleged that "Uncle Lucas" had buried Abdul-Ghani at the New Mexico property after washing the body twice.
Hogrefe, the sheriff, said authorities got a warrant to search the property last week after they received a message from what appeared to be someone inside the compound that said "we are starving and need food and water."
Speaking on condition of anonymity, a neighbor of the compound told CNN about exchanging texts with Morten in recent months.
"Good morning Big guy! Can i give u some gas cans and cash could uy hook me up. … Please and thanks in advance," reads one of the texts to the neighbor, sent on April 26.
"Hey Bud I got $50 towards gas or whatever so my wife can ride along with your wife to get some groceries," reads another, sent on the same day.
The father of Wahhaj and his two sisters, Siraj Wahhaj, a New York imam, has "no knowledge" of the alleged training, said his spokesman, Imam Al-Hajj Talib Abdur-Rashid.
The imam said the plea for help came through Facebook: We need food, we're starving. The elder Siraj Wahhaj said his daughter sent the message to a man in Atlanta who passed it on to him.
That daughter sent the message about starvation, and she revealed the group's location when she was asked where supplies could be sent, he said.
As soon as they received the location they shared it with police, Wahhaj said.
The imam said he has not spoken with his son since late 2017. Nor had he heard directly from his two daughters, he said.
Shariyf Muhammad, attorney for Abdul-Ghani's mother, Hakima Ramzi, said she "has no knowledge of any training for school shootings."
Days after Ramzi reported her son missing, the child's father was involved in an accident in Alabama, according to a police report. The SUV was carrying seven children — but none of them was listed with Abdul-Ghani's date of birth.
The group told Alabama police they were headed to New Mexico for camping, and continued on their way.
Ramzi, however, told CNN that she never claimed Wahhaj sought to perform an exorcism. Instead, Ramzi said, she told police that he wanted to perform ruqya on the boy.
While ruqya is generally described as an Islamic version of exorcism — though the targets are jinn, or spirits, rather than Satan — Ramzi described Wahhaj's intentions as an attempt to cast out Abdul-Ghani's illness via prayer.
Related posts