Her memoir of life with her abusive adoptive mother, the Hollywood superstar Joan Crawford, was perhaps the first ever to document child abuse from the point of view of the child. Now 80, is she finally free from the fallout?
It is Christina Crawfords 80th birthday on the day we meet, and she is energetic after an opening night. A couple of days earlier, Mommie Dearest, the musical based on her blockbuster 1978 memoir of the same name, had a run-through at Birdland, the renowned New York jazz venue, and she is hoping the show will find backing for a full production. It was sold out, it was fabulous, she says, looking glamorous and spry, before issuing what has become a standard warning: The musical had absolutely nothing to do with the movie. I want to put that in big capital letters.
The movie she is referring to is, of course, the 1981 adaptation of Christinas memoir that starred Faye Dunaway as Joan Crawford, Christinas adoptive mother, whose abuses, soberly detailed in the book, were turned by the movie into high camp. As chronicled in Mommie Dearest, Crawford slapped, kicked, punched and tried to strangle her daughter, while subjecting her to a severe schedule of cleaning and other household chores, driven by the movie stars alcoholism and who knows what else. We didnt have a language for it, says Christina. We didnt have laws for it. We didnt have a social context for it, and we had shame. A tremendous amount of shame, coupled with fear. It wasnt easy. She laughs at the understatement. The publication of Mommie Dearest, perhaps the first memoir ever to document child abuse from the point of view of the child, changed the landscape of victim representation and was an early precursor to todays more robust state of victims rights. Im not a martyr, but I think, looking back, it is truly amazing to me what one person can do.
It was all a long time ago. Crawford adopted Christina in 1940, and died of a heart attack in 1977. Christinas younger brother, Christopher, died of cancer in 2006. Lingering interest in the story hinges on enduring fascination with the glamour of that Hollywood era and on the particular contradictions of Crawford. In the context of #MeToo, the story has renewed resonance, and Christina is an interesting case study in the long-range effects of abuse as she tacks between cheerfully declaring herself free from the fallout of her childhood, and testifying to how hard that exorcism has been.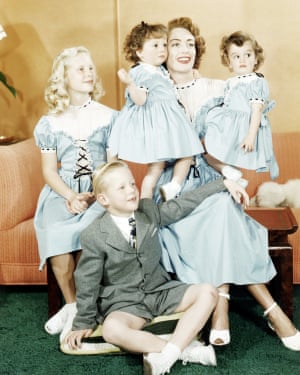 Related posts