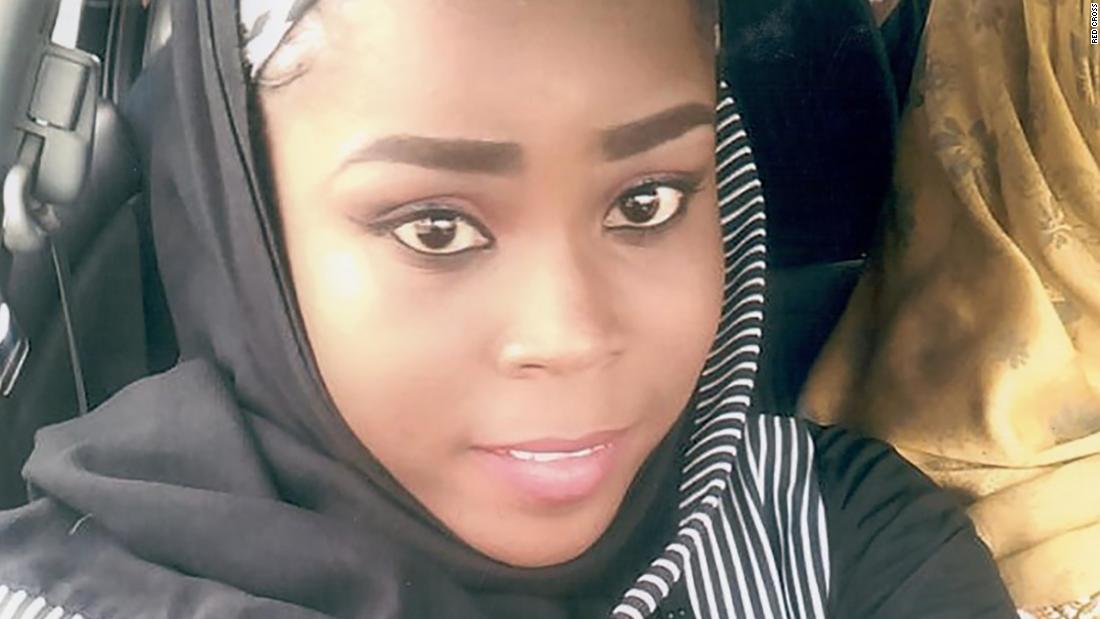 Lagos, Nigeria (CNN)A second aid worker who was held hostage by Boko Haram for seven months has been executed after a deadline for negotiations expired, the Nigerian government said.
Nigeria's Minister of Information and Culture, Alhaji Lai Mohammed, described the killing as "dastardly, inhuman and ungodly, saying nothing can justify the shedding of the blood of innocent people."
Hauwa Mohammed Liman was kidnapped alongside two International Red Cross Society (ICRC) aid workers seized by a faction of Boko Haram in March this year during an attack on a military facility.
She was working in a hospital supported by ICRC in a displacement camp in the remote town of Rann outside Maiduguri in Borno State.
The minister said the government had kept all lines of communications open with her abductors, and it had always acted in the "best interests" of the hostages.
"It is very unfortunate that it has come to this," Mohammed said.
"Before and after the deadline issued by her abductors, the Federal Government did everything any responsible government should do to save the aid worker," he said, adding that, the government will continue working to free the remaining hostages.
The International Red Cross told CNN it has yet to independently confirm Liman's death.
"We have not been able to confirm independently Hauwa's death. We are aware of the media reports that our colleague Hauwa has been executed by her captors, at this stage we cannot confirm if this information is true.
"If confirmed, It would be a devastating blow. For the family, Hauwa's friends and colleagues as well as for all the healthcare workers working in northeast Nigeria," Aleksandra Matijevic Mosimann, ICRC spokeswoman in Nigeria told CNN Tuesday.
Mosimman earlier told CNN they received an ultimatum from the militants on September 16 when the group also issued a threat against schoolgirl
Leah Sharibu
, whose parents confirmed to CNN she was "facing a death sentence."
At least three Nigerian aid workers were killed and three others were injured in the attack.
Mosimann said the ICRC does not negotiate with terrorists.
Around 3,000 aid workers, most of them Nigerian nationals, work in Nigeria's northeast.
Boko Haram fighters who have waged a decade-long war in the region regularly attack such camps with gunmen and suicide bombers.
Related posts