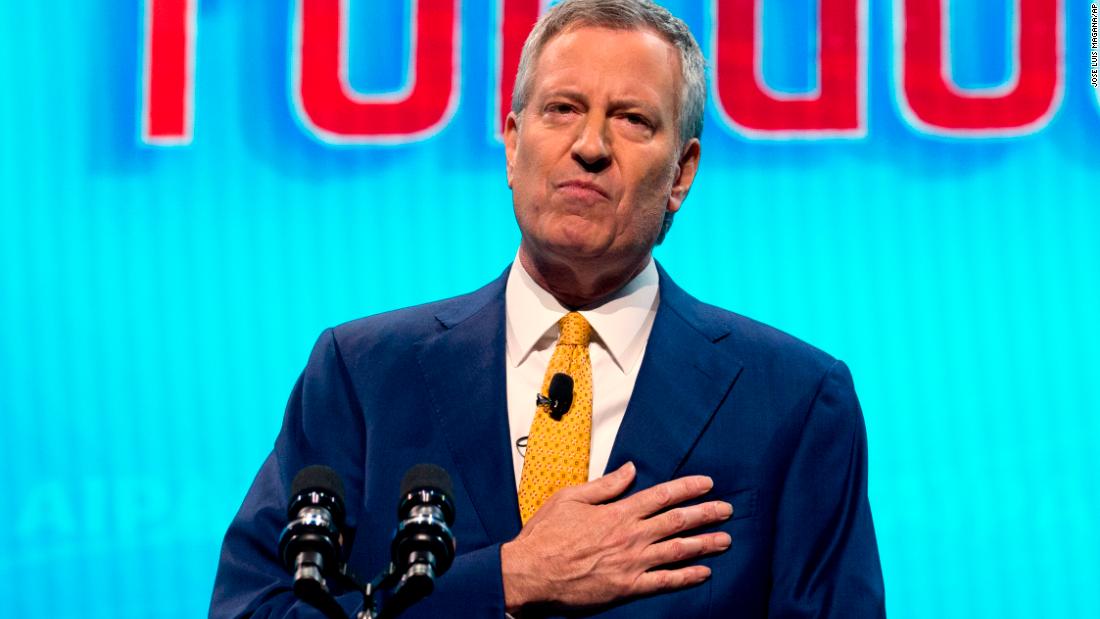 (CNN)First things first: The theme song of the week is from the television show Who's the Boss starring Tony Danza.
The numbers aren't much better among Democrats in the city. A sky high 73% don't want him running for president in 2020. Just 21% do.
De Blasio could enter and knock everybody's socks off. Stranger things have happened. But let's be real: de Blasio would come into the race with some of the worst numbers I've ever seen for a potential presidential candidate before entering the race.
It doesn't get better for de Blasio outside of New York.
Poll numbers, of course, are not the only way to judge the seriousness of a political bid. De Blasio is mayor of the largest city in the country. He won a second term for mayor rather easily less than two years ago.
But just reflect on what the polls are telling us at this moment. Candidates who many take far less seriously — such as spiritual author Marianne Williamson and businessman Andrew Yang — have better ratings than de Blasio. His predecessor as mayor of New York, Michael Bloomberg, decided not to run in 2020 when faced with similar numbers. Unlike de Blasio, Bloomberg has a billion dollar fortune that he could have spent to change voters' minds.
If de Blasio ultimately decides to run and comes anywhere close to the nomination, he'll have earned it through really good campaigning. He starts off with pretty much no base of support.
Related posts