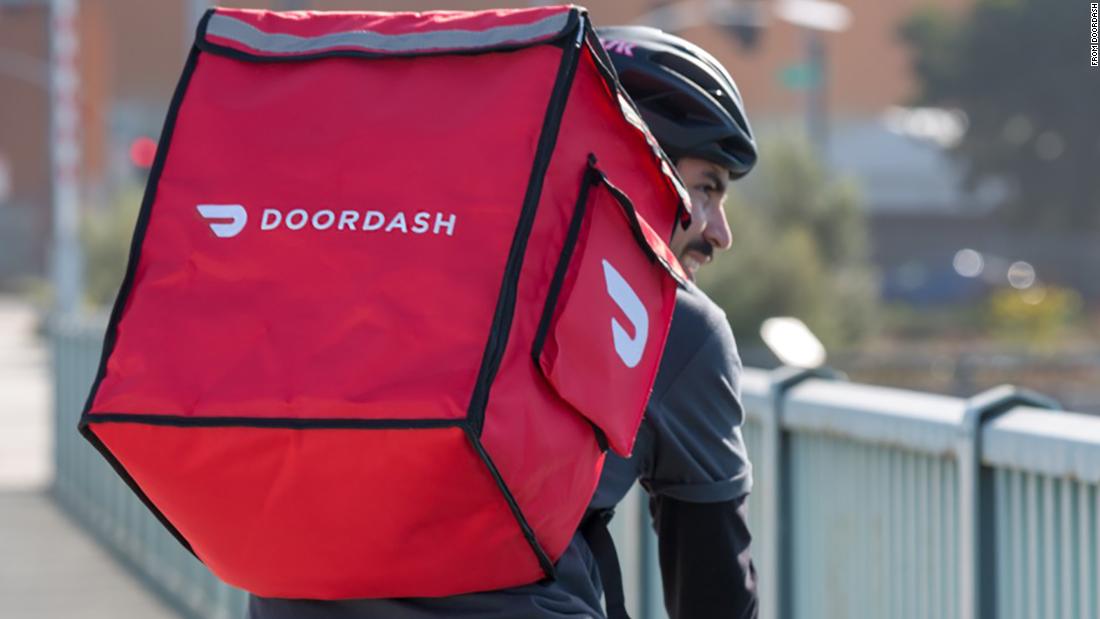 Hong Kong (CNN Business)DoorDash, America's biggest food delivery service, is heading to the other side of the globe.
"We are excited by the opportunity to extend our vision to a brand new continent for the first time," Thomas Stephens, the company's acting general manager for Australia, said in a
blog post
.
He added in a statement to CNN Business that the company chose Melbourne because of its "strong restaurant density and geographic reach into the suburbs which was being underserved by delivery options."
The company will face significant competition. Food delivery is a
notoriously competitive
sector, and players like
Uber
(UBER)
Eats and
Deliveroo
have been operating in Melbourne for years.
To help win customers, DoorDash has teamed up with thousands of restaurants and says it's partnering with more businesses "every day."
It also announced a number of splashy promotions, including free delivery for the first month on orders over 10 Australian dollars (about $7), and vouchers worth 30 Australian dollars (about $20) to anyone who doesn't get their food within 30 minutes.
DoorDash was founded in 2013 and rapidly scaled its business to become the market leader in the United States. Last month, the company accounted for more than
a third of US meal delivery sales
, slightly more than Grubhub and well ahead of Uber Eats and Postmates, according to Second Measure, a firm that tracks consumer behavior.
The company improved its market share even before announcing it would
buy Caviar
, a smaller rival that handles delivery for high-end restaurants, for $410 million. In July, DoorDash sales grew by 156% from the same time last year, according to Second Measure.
"Sales across this industry are growing, but DoorDash's growth stands out," wrote Kathryn Roethel Rieck, author of the industry
report
.
The company's rise hasn't been without controversy. This summer, DoorDash was forced to
change its tipping model
after an extensive
outcry
that its delivery workers weren't being compensated fairly.
Correction: A previous version of this story misstated the year that DoorDash was founded.
Related posts