As rating for the league rise, players are hitting back at their critics and speaking up about the pay gap with the NBA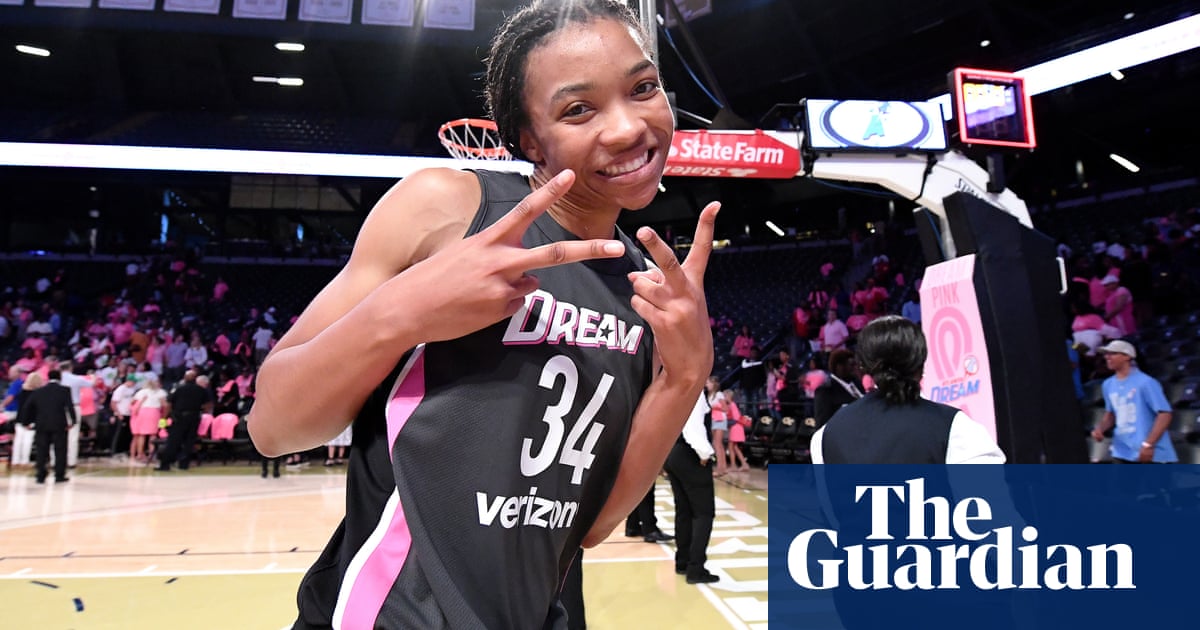 As the WNBA playoffs begin on Tuesday, the league can reflect on a successful season, with rising television ratings and strong attendance. In the doldrums a couple of years ago, enthusiasm for womens basketball has rebounded, and with that growth has come greater attention paid to what players have to say.
WNBA players have always been active on social media, making their voices heard both to promote the game they play and to advocate on social issues they are passionate about. In 2018, however, they are louder than ever before.
People love to think that political, socioeconomic stuff, none of that touches sports racism doesnt touch sports, sexism doesnt touch sports, none of that touches sports, said Atlanta Dream center Imani McGee-Stafford. Its completely the opposite. sports are a microcosm of the real world, and especially for the WNBA most of us are women of color, a lot of us identify as LGBTQIA, and we speak out about the things we believe in. Like, the Black Lives Matter thing: we were at the forefront of that. Colin Kaepernick took a knee, but we were there first. Before the NBA started wearing shirts, we took a knee. Were always on the forefront of social advocacy, because we have to be. I cant play basketball and forget that Im a black woman, forget that I come from Inglewood, California, forget that most of my friends, that I have a lot of friends that are homophobic, things like that. I have to deal with these things every day. I cant step on the court and forget everything I am and everything that touches me.
McGee-Stafford certainly does not forget those things when shes off the court and online, and that resulted in perhaps the best tweet of the 2018 season. On 5 July, the 23-year-old was fed up with an old trope, and wrote, Yall really so tired with the WNBA on the cooking channel get in the kitchen yada yada. Ill have you know I love to cook. Im hella domesticated lol. But Im also killing you in any one on one game and my muscles prolly bigger than yours. That drew a response from Twitter user @solCYkb that simply read, WNBA really pointless, to which McGee-Stafford responded with her mic-dropping quote tweet, My checks clear.
That last statement was impactful in two ways. First and most obviously, McGee-Stafford was standing strong and clapping back at a troll, in devastating fashion. Also, it touched at least a little bit on an important issue that has been talked about this season, the pay gap between WNBA and NBA players.
After LeBron James signed his four-year, $154m deal with the Los Angeles Lakers in July, Las Vegas Aces rookie Aja Wilson tweeted, 154M ……….. must. be. nice. We over here looking for a M
Related posts