As RuPauls Drag Race comes to the UK, two of its judges discuss homophobia, the celebrity they first fancied and why todays comedy audiences want more kindness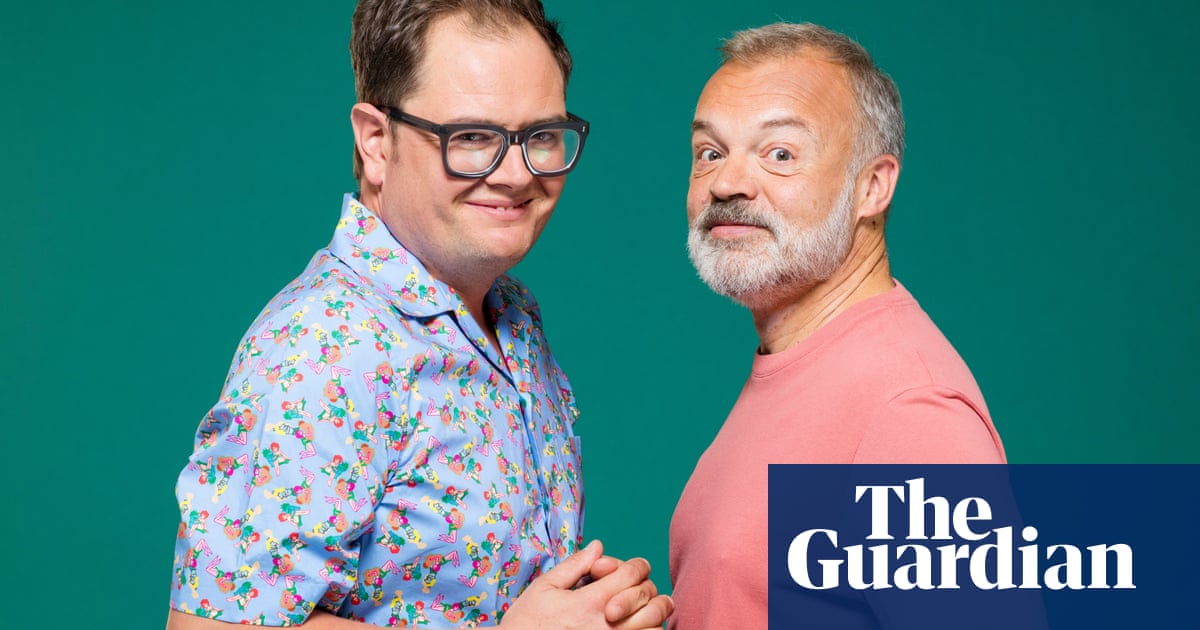 How do you think you would do if you were contestants on RuPauls Drag Race?
Graham Norton:Poorly.
Alan Carr: Before I started dressing up as women in sketches, I thought: I bet because Im not a looker as a man, Im one of those ones that, when you put on the make up, I am quite something quite stunning. And no. It just doesnt translate.
Ive seen the first episode of your show and it is a lot more messy and anarchic than the US version.
Alan:Drag queens in the UK, they survive it all theres a hen party, a stag party, people throwing beer bottles. They work not on their heels, but on their wits.
Graham: Even the ones that arent funny are funny. Suddenly, you realise how unfunny some of the American ones are.
Do you think the UK version might get lost in translation?
Graham: Funny is funny, I think.
Alan: I sort of hope it does get a little bit lost. I had to go in and tell RuPaul who Kim Woodburn [the TV personality and cleaner] is. How can you explain to Americans who Kim Woodburn is? Its just nice, for once in my life, to not be the campest one in the room.
Do you ever find that you check yourselves in public any more that you worry about people recognising that youre gay?
Alan: I give up with all that. I give up.
Graham: But I understand it. I mean, sometimes you do, because if you feel like someones gonna punch you, then yes, you do. Still, now, you know. Its funny when people talk about coming out, because you want to say to them: it never ends. You think you come out and thats the end of it. No. Because then its the first nice day of the year and the cab driver says something about Oh, I love the summer, you know, theyve all got their tits out, and youre like: is this a moment? Is this worth my time? Do I reveal myself?
Do you still encounter a loathing of camp among some straight-acting gay men?
Graham: I think you do in that, still, straight acting is an ideal. And thats just part of our sexuality. Were all prone to that. I remember seeing a BBC Three thing about young gays down in Brighton, and my name came up, and the idea of being me was just horrific to them. And it broke my heart, because they were me. I just thought: But you are little mes, you are the fey, camp ones.
Alan: I say to Graham, do you remember when we used to get slagged off by the snooty gays, you know: Oh, camp is that really how gay men should be portrayed? I mean, look at whats come since, love. Were like Vin Diesel and Sylvester Stallone, compared with that. Camp is different things to different people. Did you ever watch Dynasty? What about when the son came out as gay and had a fight? That, to me, was the stirring.
Graham: No, my stirring was Alain Delon in The Yellow Rolls-Royce. He took his shirt off. And I remember trying to discuss with a boy at school how lovely his back was.
How did he respond?
Graham: Well, it was a nice car!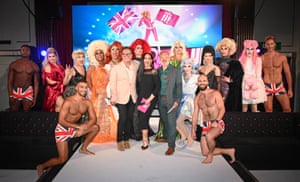 Related posts