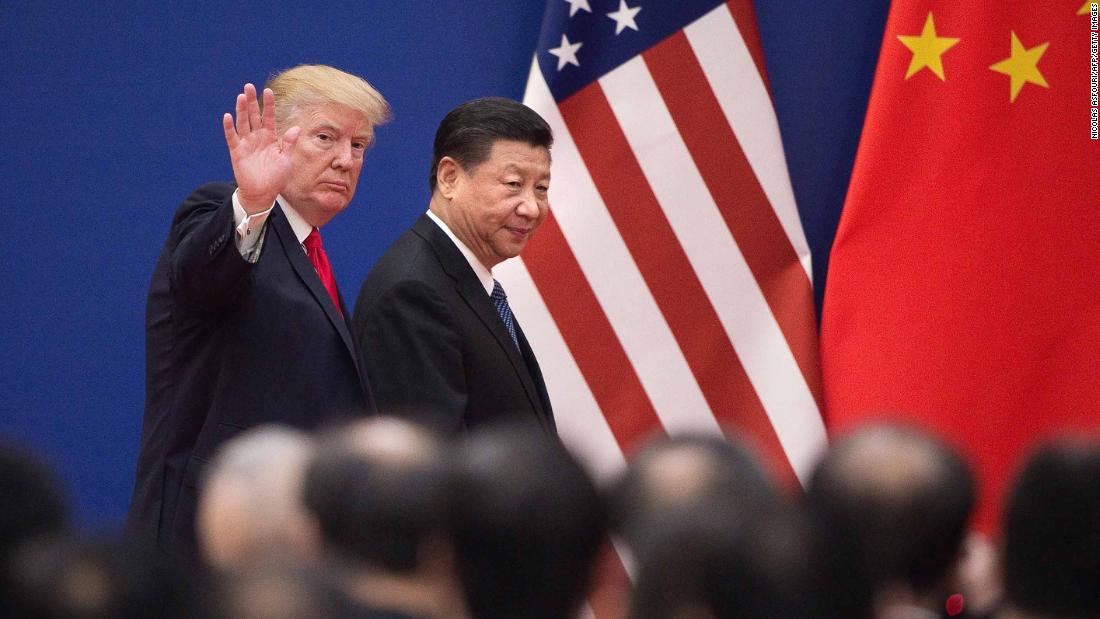 (CNN)Neither Donald Trump nor Xi Jinping can afford to blink.
The showdown is now no longer j
us
t a confrontation between China and the
us
— one a rising power challenging the long established dominance of the global economic leader. It's become a test of wills between two of the world's most powerful men, each of whom has political interests that are more likely to deepen the conflict than to quickly ease it.
Both view themselves as strongmen. Both have imposed their power on their domestic governing systems by force of will. Both have the authority to trigger global shock waves — as they did when
markets plunged following Trump's tariff hikes last week
and China's multi-billion dollar retaliation on Monday.
Both see the honor of their nation at stake at a crucial moment in the history of
us
-China relations, as the emerging competition between two great powers becomes sharper than ever.
The Chinese leader is no keener to climb down than Trump.
"We're in a very good position, and I think it's only going to get better," Trump said Monday.
The President's hawkish comments on Monday might have been an attempt to calm tumbling markets. But they also entrenched a position from which it will be hard to abandon without being embarrassed.
Biden complained Monday that Trump was approaching the trade spat all wrong by showing "a lot of bravado, no action."
The President however has already charged that Biden is too weak to take on Xi — and clearly enjoys the contrast.
Such a doom-laden scenario is one reason why some analysts still bet Trump will close a deal after a period of posturing.
Like Trump, Xi is not immune to political pressures.
Both Xi and Trump know the other has much to lose. The question now is the age old diplomatic conundrum: Can they forge an outcome that gives both the option to declare victory?
Related posts