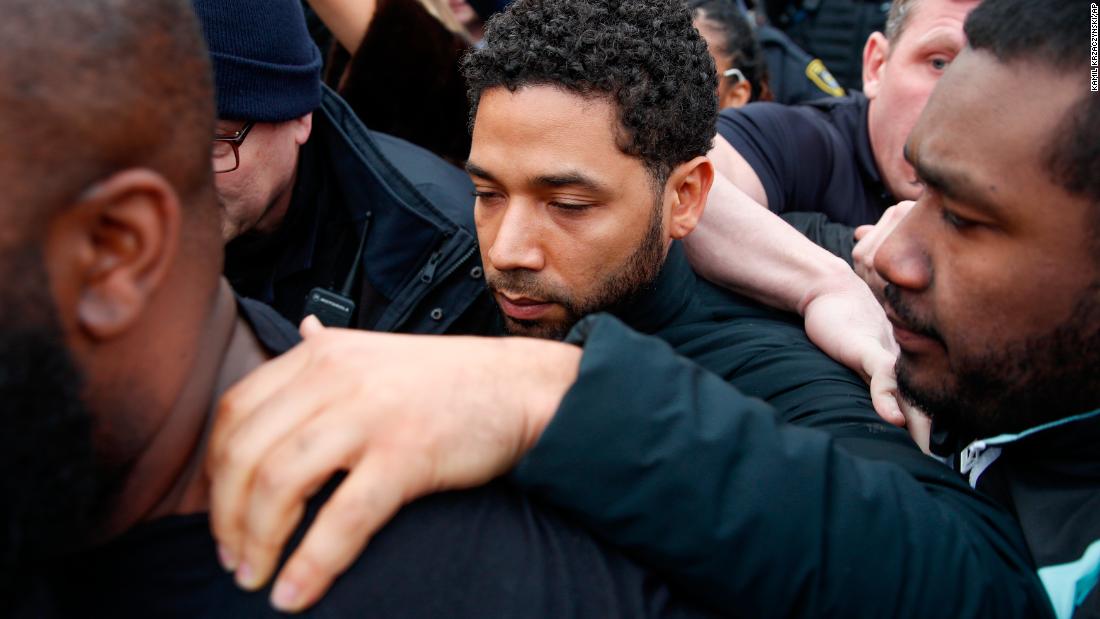 (CNN)Rashad Pratt had been sitting in his SUV nearly seven years ago, near his mother's Chicago home, when a man approached with a gun and shot him in the chest, fatally piercing his heart.
"I j
us
t wish that the families of gun violence in this city got this much attention beca
us
e that's who really deserves the amount of attention that we are giving to this particular incident," Chicago Police Superintendent Eddie Johnson told reporters before the actor was arrested on s
us
picion of filing a false report.
Johnson said Smollett was given no more attention than any other alleged crime victim but he lamented that resources devoted to the investigation could have been deployed elsewhere.
"The detective work that we have seen in this case is indicative of the work that our detectives do every day in this city," he said.
Pratt, 29, has a closeup view of the gun violence that plagues the city — which, according to the Chicago Tribune, has a homicide clearance rate of about 17%.
"The more people that you see that have these unsolved murders in their families and unsolved crimes, it kind of puts that in proper context," he said. "You say, Ok, I'm not the only one suffering and feeling this way."
"It doesn't shock me at all," Pratt said of the attention given to the Smollett investigation. "It's really more of the same when you look at Chicago and Illinois and the politics. Is it upsetting? Of course, it's upsetting. I could think of a million topics that could take precedence over that one incident."
Taijean Hall, 17, also was killed. Two young men were later arrested in connection with the shootings.
Father Michael Pfleger, pastor at Saint Sabina Church and an activist on Chicago's South Side, took to Facebook to complain about the investigative manpower on the Smollett case.
On the city's South and West sides, he wrote this week, "we have HUNDREDS of Unsolved cases of Children Shot and Killed, and parents can't even get a call back from a Detective."
Related posts