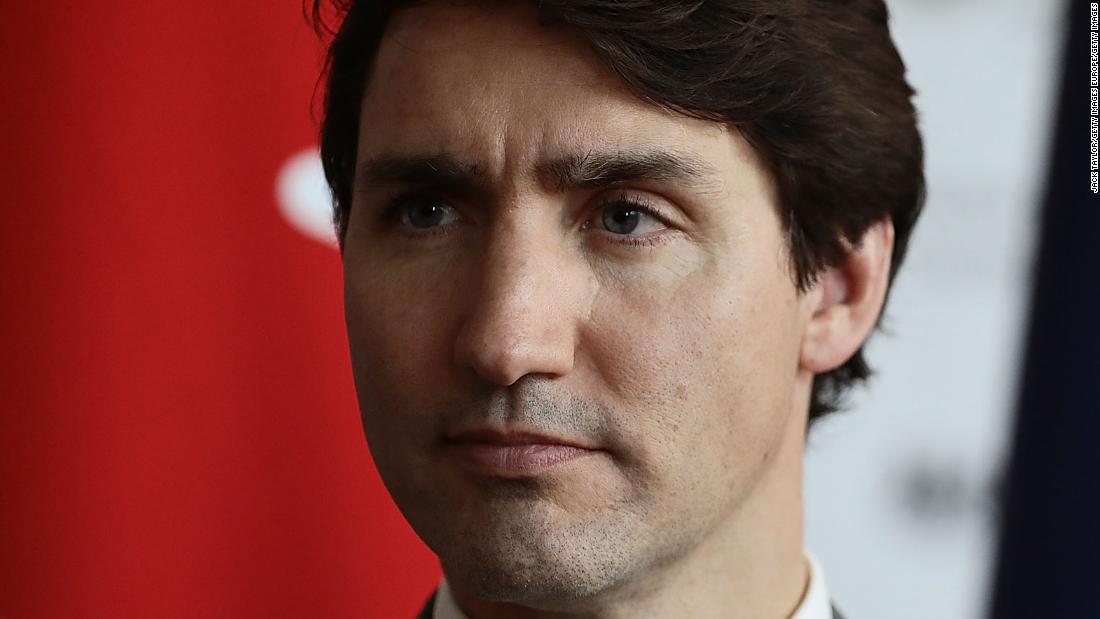 (CNN)There was a jarring sense of dj vu last week in Canada as images of yet another attack on innocent civilians in Toronto played out on newscasts. A reportedly mentally ill man went on a gun rampage on Sunday evening in Toronto's popular Danforth neighborhood, killing two people and injuring 13 others. The attack occurred less than three months after a man drove a van into pedestrians in another busy part of Toronto, killing 10 people.
According
to Toronto police
, up to half of the guns on the streets of Toronto are smuggled in from the US, and the Canada Border Services Agency is routinely seizing illegal firearms at the Canada-US border. (
Media reports
say the semi-automatic handgun used in last week's Sunday shooting originated in the US, although Canadian-sourced illegal firearms arms are a big part of police seizures as well).
And these stories are not just anecdotal. According to the Canadian government, the number of homicide victims killed by firearms has been
steadily increasing
over the last three years. With gun violence on the rise in North America's fourth-largest city, the government of Prime Minister Justin Trudeau must now contend with growing calls for a crackdown on guns in Canada where, unlike in the US, people do not have a constitutional right to bear arms.
The surge in violence on Canadian streets adds to the list of issues Trudeau is going to have to deal with as he prepares for a federal election next year. Just three years into his mandate, the photogenic Trudeau must juggle a host of controversies that have hurt his popularity. Introducing a possible handgun ban in response to the violence and adding a
new post
for "border security and organized crime reduction" in a cabinet shuffle on July 18 are some of the ways Trudeau is getting battle ready.
But it will take more than that. With his protracted honeymoon over, Trudeau must project himself less as a Prime Minister known for viral selfies and more as a decisive leader willing to stand up to external threats. That may require a shakeup of his own team to prioritize issues management and damage control.
Little of what the government has done so far has plugged the loophole, and if the northward flow continues, the Trudeau government could be forced to make the entire border off limits to those who don't use official crossings. Although images of distressed asylum seekers from Nigeria and Haiti may not play well on TV in an election season, cracking down on what some Canadians regard as queue jumpers would have little political downside.
Tough language, a cabinet shuffle and making Canadians feel safer. But with just a little over a year to go before voters head to the polls, is this too little, too late?
Recent public opinion polls seem to indicate a bumpy road ahead for Trudeau, who came into office at 43 with little political experience but good looks, charm and a weighty legacy as the son of Pierre Trudeau, Canada's third-longest serving prime minister.
But also looming in the background, and considered by pundits as legitimate election fodder, are
groping allegations
against Trudeau from 18 years ago that have just become public and which many feel have been insufficiently addressed by the Liberal leader, who's branded himself as a fierce defender of women, even booting a Liberal MP from the cabinet for allegedly calling a woman "yummy" almost a decade ago. Having raised the ethical bar so high, and yet possibly unable to live up to his own standards, the gap will almost certainly be played by political opponents as evidence of hypocrisy. As for Trudeau, he has gone
on the record
saying he has no recollections of the incident but added, "I respect the fact that someone else might have experienced that differently."
Then there is a questionable environmental record, damaged by the government's
billion dollar bailout
of a controversial pipeline that would bring oil from Alberta, via British Columbia, to Pacific Ocean ports. The nationalization of the US energy firm Kinder Morgan's pipeline has already generated heated protests in BC and has called into question Trudeau's green credentials. And it could get worse — a lot worse — should environmental activists and aboriginal groups block construction bulldozers. Ottawa political analyst Yaroslav Baran told me "At the end of the day, if there are First Nations protesters chained to the pipeline right of way, Mr. Trudeau won't have the guts to send in the army to remove them."
But, as Canadians prepare for the next election, Trudeau may benefit from an unlikely source: President Donald Trump. In the past weeks, the Trump team has mercilessly taunted Trudeau and rallied against Canada for everything from unfair trade practices to disagreements at the G7 summit in Quebec. Trudeau has been fiercely standing up for Canada — or donning the "Captain Canada hat" as Baran puts it — which in turn has been giving him a slight boost in the polls.
And with every anti-Canada or anti-Trudeau tweet, it's the gift that could keep on giving for the Trudeau camp. "The federal government's firm but polite pushback against an increasingly combative Donald Trump on the international stage is playing well politically for the Trudeau government," said Shachi Kurl, executive director of the Angus Reid Institute of Vancouver.
But, as she and others pointed out, if job layoffs, especially in the auto sector, start to occur as a result of the trade disputes, the going could get really tough for the Trudeau government. He may need to get relief from punitive tariffs from Trump — similar to what the EU achieved last week — all the while shoring up the Canadian economy against growing competition from a super-charged US economy.
Related posts