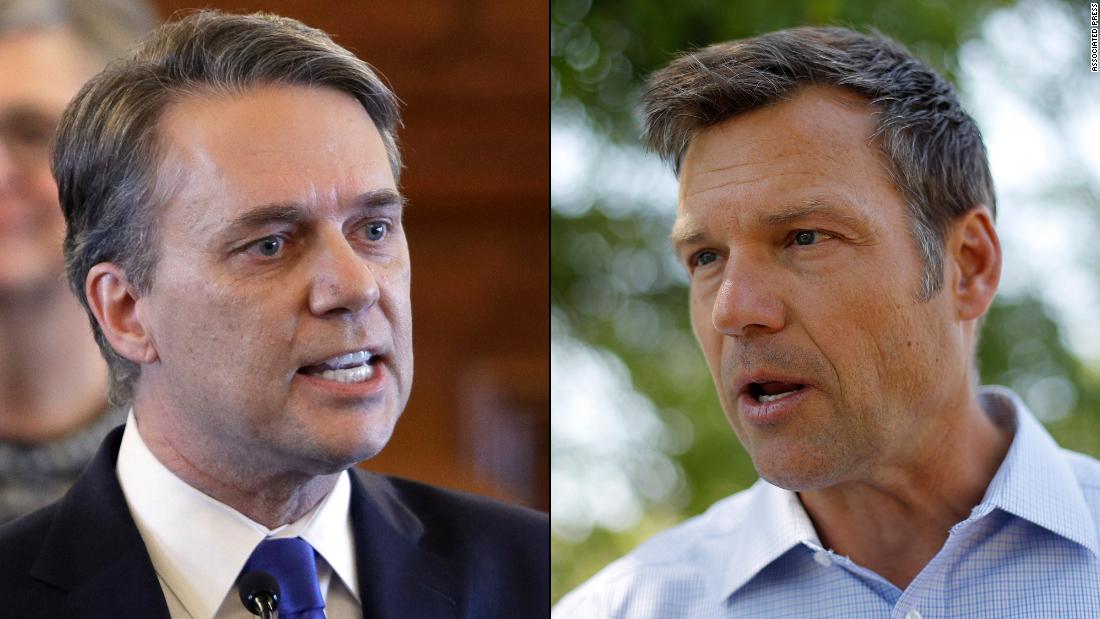 Washington (CNN)Kansas GOP Secretary of State Kris Kobach said on Thursday he planned to recuse himself from his role overseeing the undecided gubernatorial primary race between himself and incumbent Gov. Jeff Colyer.
Kobach told CNN he would recuse himself after the request, although he called his role largely symbolic in any case.
"There's really no point to it, but I said if my opponent wishes me to, I'd be happy to," Kobach said on CNN's "Cuomo Prime Time."
"But it's purely symbolic. I don't think he understands the process."
Kobach said he would formally recuse himself on Friday.
Asked about the updated total on Thursday evening, Kobach said "keystroke errors" in unofficial totals were an inevitable part of the process and that results were reviewed repeatedly before official certification.
Any candidate in the race can request a recount in individual counties — but most post a bond to cover the cost of the recount. Those recount requests must be filed with the Kansas Secretary of State's office by August 17. Kobach said in a news conference Wednesday that he would not recuse himself should Colyer seek a recount, which would begin on the county level before being certified by Kobach's office.
County canvassing boards have until August 21 to complete their canvasses. The Secretary of State's Board of Canvassers must then certify the official results by August 31.
Related posts