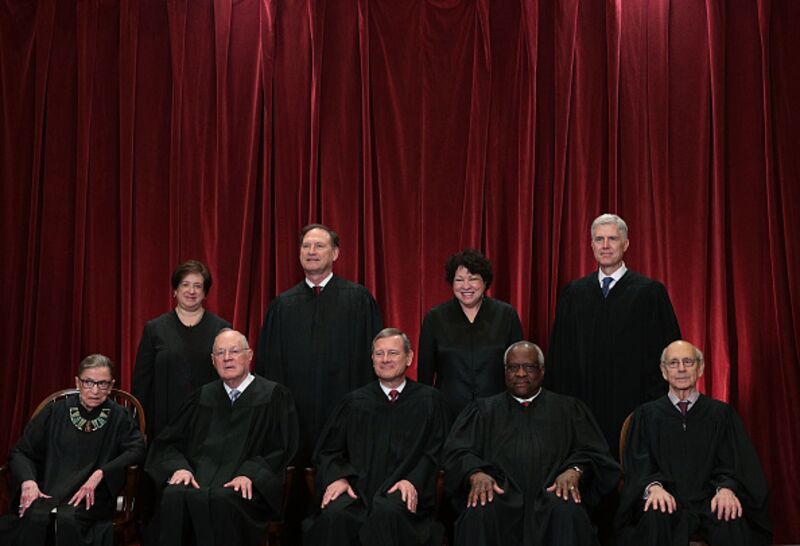 This Week Was Supreme Court Week
Even before Justice Anthony Kennedy announced his retirement, this was a momentous week at the Supreme Court, with a slim conservative majority making big decisions, including approving President Donald Trump's travel ban. Bloomberg Opinion weighed in on all of that. And of course we also hit every angle on Kennedy's retirement and the coming political drama over his replacement.
Pre-Kennedy Pieces
The Court's Travel Ban Decision Is an Historic Mistake – Noah Feldman
Four Things to Know About the Travel Ban Case – Cass Sunstein
Look Who's Not in the Trump Travel Ban – Tim O'Brien
Beware of What You Wish For, Court Conservatives – Ramesh Ponnuru
Conservatives Get to Say What Free Speech Means – Noah Feldman
A Power Grab Buried in a Supreme Court Decision – Noah Feldman
Conservative Justices Don't Care for Antitrust Law – Noah Feldman
Post-Kennedy Pieces
The Supreme Court Needs Another Anthony Kennedy – Bloomberg's Editors
Kennedy's Legacy Is the Dignity He Bestowed – Noah Feldman
Rules for Dems in the Battle to Replace Kennedy – Stephen Carter
Rules for the GOP in the Battle to Replace Kennedy – Stephen Carter
Constitutional Law Is About to Be Overhauled – Cass Sunstein
The Next High Court Won't Reflect Public Opinion – Jonathan Bernstein
Kennedy's Replacement Should Be Amy Barrett – Ramesh Ponnuru
Don't Despair, Dems, Get Out and Vote – Francis Wilkinson
This is the Theme of the Week edition of Bloomberg Opinion Today, Sunday's roundup of our biggest commentary topic this week. New subscribers to the newsletter can sign up here.
To contact the editor responsible for this story:
Timothy L. O'Brien at tobrien46@bloomberg.net
Related posts