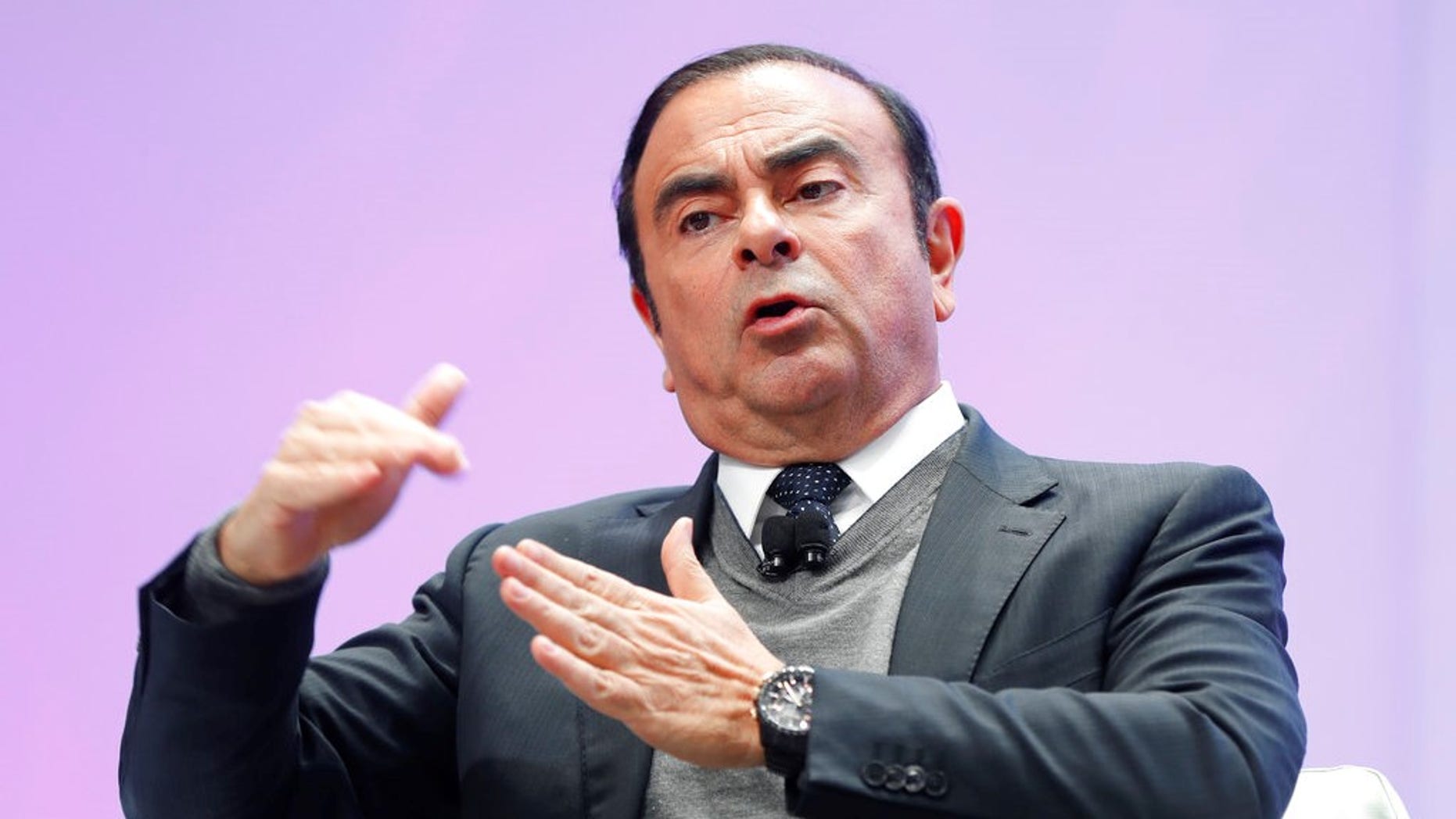 Nissan Motor Co. chairman Carlos Ghosn was removed after an internal investigation revealed he under-reported his income by millions of dollars and engaged in other "significant misconduct, the company said Monday.
Ghosn was also arrested Monday after he voluntarily submitted to questioning by Tokyo prosecutors, Japanese broadcaster NHK reported, though prosecutors did not confirm the move.
The company began investigating the chairman after a whistleblower came forward with information that sparked a monthslong investigation. Along with under-reporting his pay, the 64-year-old also engaged in "numerous other significant acts of misconduct" including "personal use of company assets," the Japanese car giant said.
Greg Kelly, a Nissan representative director, is also accused of under-reporting his income and was "deeply involved" in the misconduct. Together, the two under-reported their income by a combined $44 million, Japan's Kyodo News service reported.
Nissan said it was providing information to the prosecutors and cooperating with their investigation. The company added CEO Hiroto Saikawa plans to recommend the board remove Ghosn and Kelly from their positions.
"Nissan deeply apologizes for causing great concern to our shareholders and stakeholders. We will continue our work to identify our governance and compliance issues, and to take appropriate measures," the company said in a statement.
The Nissan-Renault-Mitsubishi group is among the biggest auto alliances in the world, selling about 10 million vehicles a year. Before joining Renault, Ghosn worked for Michelin North America. Ghosn is credited with helping engineer a remarkable turnaround at Nissan over the past two decades, resuscitating the Japanese automaker from near bankruptcy after he was sent in by Renault.
He served as Nissan's chief executive from 2001 until April 2017, becoming chief executive of Renault in 2005, leading the two major automakers simultaneously. In 2016, Ghosn became Mitsubishi Motors' chairman.
The Associated Press contributed to this report.
Related posts