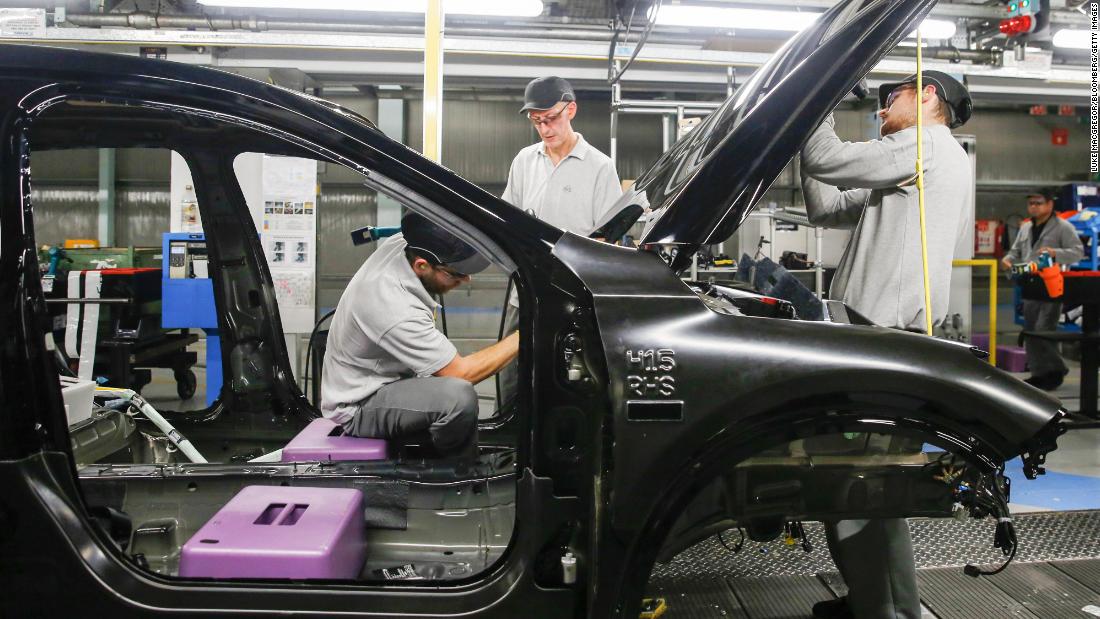 London (CNN Business)Nissan is ending the production of two luxury vehicles in the United Kingdom, dealing yet another blow to a local car manufacturing industry that has been rocked by weak sales and fears over Brexit.
The move was announced in a statement from Infiniti, and framed as a withdrawal of the luxury brand from Western Europe. Infiniti will refocus its efforts on China and North America, its largest growth markets.
"This restructuring plan will have no impact on Infiniti's ongoing operations in Eastern Europe, Middle East and, Asia, which continue to grow," the company said in a statement.
Brexit was not mentioned, and a spokesperson for Nissan said the production halt was not connected to Britain's departure from the European Union. Over 12,000 Infinitis were built last year in Sunderland.
It's the second time in just over a month that Nissan has taken production away from the Sunderland plant.
The Sunderland plant is the largest car factory in the United Kingdom, employing more than 7,000 people. Over 60% of the city's residents voted to leave the European Union in the 2016 Brexit referendum.
Another Japanese carmaker,
Honda
(HMC)
, said last month it would close a major plant in the English town of Swindon that employs 3,500 people. Thousands more jobs will be put at risk at suppliers and other businesses.
The trouble with Brexit
Brexit is the most pressing concern for a UK carmaking industry that has already been slammed by a collapse in diesel sales in Europe and dramatically weaker demand in China.
The United Kingdom is set to leave the European Union in less than 20 days, but the details of what happens then are uncertain. Later on Tuesday, UK lawmakers could reject a divorce agreement negotiated by the UK government and EU officials.
Car company executives have warned that crashing out of the bloc without a deal on March 29 would snarl their supply chains and disrupt production.
BMW
(BMWYY)
plans to close its Mini factory in England for one month of maintenance after Brexit because it can't be sure of getting the parts it needs.
Ford
(F)
, which has 13,000 workers in the United Kingdom, has estimated that a disorderly exit would cost it $800 million in 2019.
Even leaving the bloc under the agreement Prime Minister Theresa May has negotiated with the European Union would mean continued uncertainty over future terms of trade.
Britain's biggest car maker, Jaguar Land Rover, announced plans last month to reduce its global workforce by 4,500. That's in addition to 1,500 people who left the company last year
The company, owned by India's Tata Motors, has also warned that crashing out of the European Union would wipe out more than £1.2 billion ($1.5 billion) of its annual profit.
Related posts