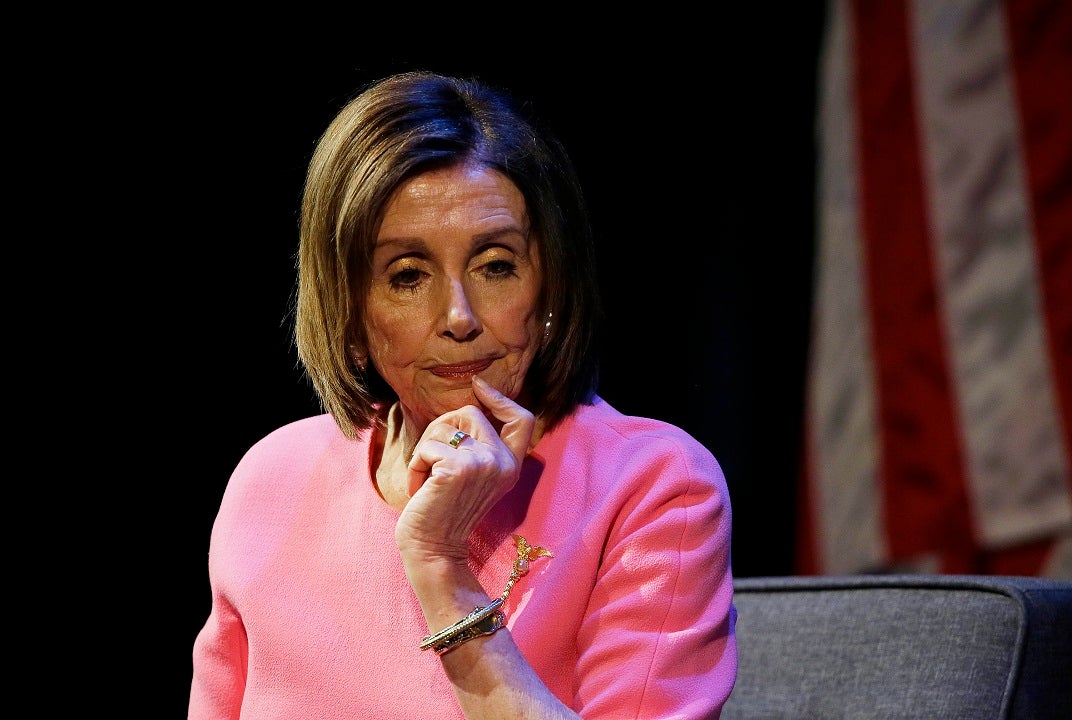 Speaker of the House Nancy Pelosi, D-Calif., listens to a question during an address at the Commonwealth Club Wednesday, May 29, 2019, in San Francisco. (AP Photo/Eric Risberg)
"We have said all along, poor Facebook, they were unwittingly exploited by the Russians. I think wittingly, because right now they are putting up something that they know is false. I think it's wrong," Pelosi said during an interview with San Francisco radio station KQED. "I can take it. … But [Facebook is] lying to the public."
"I think they have proven — by not taking down something they know is false — that they were willing enablers of the Russian interference in our election," she added.
Facebook told The Hill its fact-checkers flagged the video as false and downgraded its distribution in its news feed.
Still, the tech giant's refusal to take it down altogether has triggered a Democratic backlash.
Rep. Bennie Thompson, D-Miss., chairman of the House Homeland security Committee, on Sunday called the videos "vile partisan trash" and said it is a "sad omen of what is to come in the 2020 election season."
Related posts