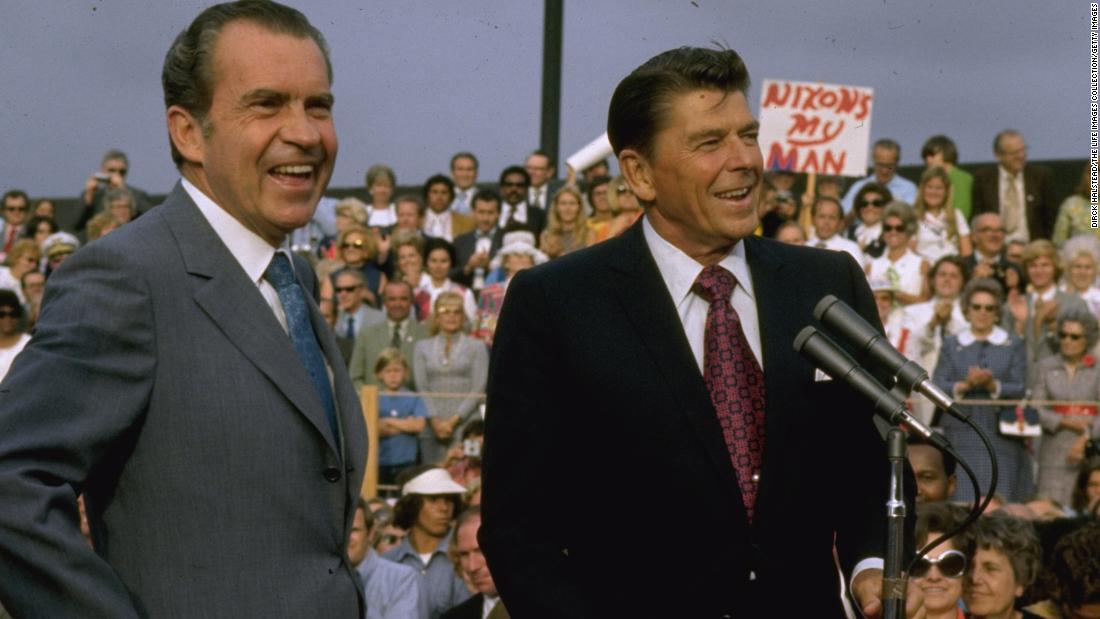 (CNN)The release by the National Archives of a racist telephone conversation between President Richard Nixon and future President Ronald Reagan (then-governor of California) casts a strobe light on an uncomfortable fact: One of our most popular Presidents was far from the only commander-in-chief to display racial bigotry.
Nixon, whose own enmity towards African Americans helped propel him to the White House as the coded champion of "law and order," used Reagan's words on the call to offer his own distaste for African leaders who dared challenge the West on geopolitical matters.
If all of this sounds depressingly familiar, it should. President Donald Trump's tenure in the White House remains most notable for
his consistent attacks
on black and brown people, Americans and
global citizens
through rhetoric that has
demonized and dehumanized
entire populations, countries, regions and cities, with the city of Baltimore being only the latest target.
For some, Reagan's words will come as a surprise. Ronald Reagan, America's 40th President, is perhaps most fondly remembered as the former B-movie actor turned swaggering hero of the conservative right. But it shouldn't be a surprise.
Whereas Reagan symbolically demonstrated his attention to the legacy of racial injustice through the passage of the King holiday, Donald Trump has gone in an entirely different direction. President Trump's recent visit to Jamestown, Virginia, where he extolled the virtues of democracy while virtually ignoring the
labor of enslaved Africans
who made colonial North America and its evolution into the United States possible, offers us the opportunity to re-examine the often fraught relationship between race and the presidency. Trump neither possesses President Nixon's voracious political instincts nor President Reagan's public air of dignified elegance — yet all three have more in common on race matters than many would care to admit.
Related posts