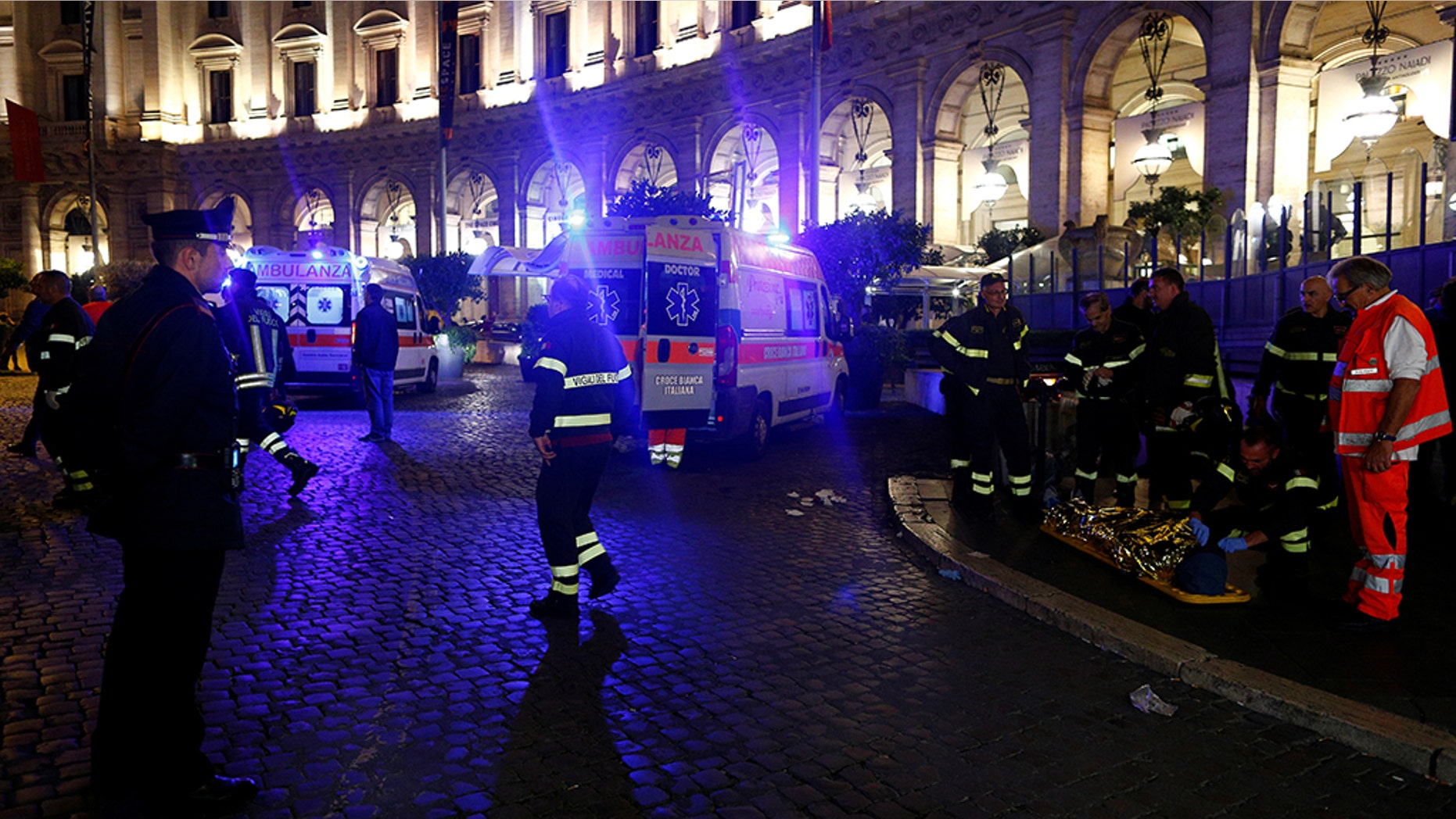 An escalator at a train station in Italy malfunctioned on Tuesday, reportedly leaving at least 20 people injured.
The escalator at the Repubblica metro station in Rome broke, Italian police said. Emergency officials are responding to the scene.
Most of those aboard the escalator were CSKA Moscow soccer fans, according to local news outlet La Repubblica. Fans were headed toward Rome's Olympic Stadium, where CSKA Moscow was scheduled to play AS Roma on Tuesday.
The escalator reportedly malfunctioned when fans were jumping and singing en route to the match.
This is a developing story; please check back for updates.
Read more: http://www.foxnews.com/
Related posts