The term "rocky relationship" doesn't even begin to describe what's gone down between Ronnie Ortiz-Magro and Jen Harley, who share daughter Ariana Sky together.
But it's looking like things may actually be on the upswing for the on-again-off-again couple, who reunited in Austin, Texas on Sunday for a baby shower.
The mom of two shared sweet photos and videos of the 11-month-old with her daddy at the shower via her Instagram Story (below):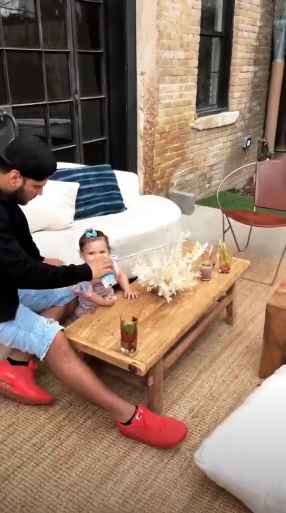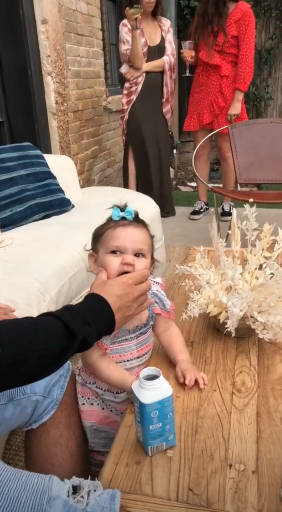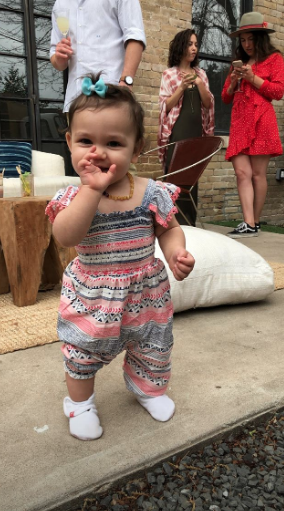 As we know, things haven't always been so civil between the two — but an insider shared with E! News the tides are finally changing for the tumultuous exes:
"They are co-parents and trying to work on their relationship. They see each other all the time and still get together as a family for the sake of Ariana. He is committed to maintaining a healthy lifestyle and his number priority is Ariana."
This happy day comes after the Jersey Shore: Family Reunion star recently completed a stint in rehab to treat alcohol addiction and moved to Los Angeles from Las Vegas.
Sounds like the beginnings of a much needed fresh start!!
The 33-year-old explained in a February interview why he decided to make the move to El Lay from Sin City, and how he plans to go the distance to co-parent his daughter:
"I think out in Vegas, I just didn't have any structure or routine. All I can do is be the best person I'm going to be and be the best father. If she doesn't live with me, she'll grow up to the point where she's able to make her own choice. Whatever she wants to do, I'm going to support her because she's always going to be my little angel."
And as for the future of his relationship with Miz Harley? They're off, he shared… for now:
"She's always going to be the mother of my child, at the end of the day."
A second source revealed that despite his move away from his baby momma, they have been "spending a lot of quality time together recently as a family," echoing the joint committed to their daughter:
"Ron and Jen are doing so well as a couple right now. Their relationship is the smoothest it has ever been."
We hope things can actually stay civil this time around!!
[Image via Jen Harley/Ronnie Ortiz-Magro/Instagram.]
Related posts