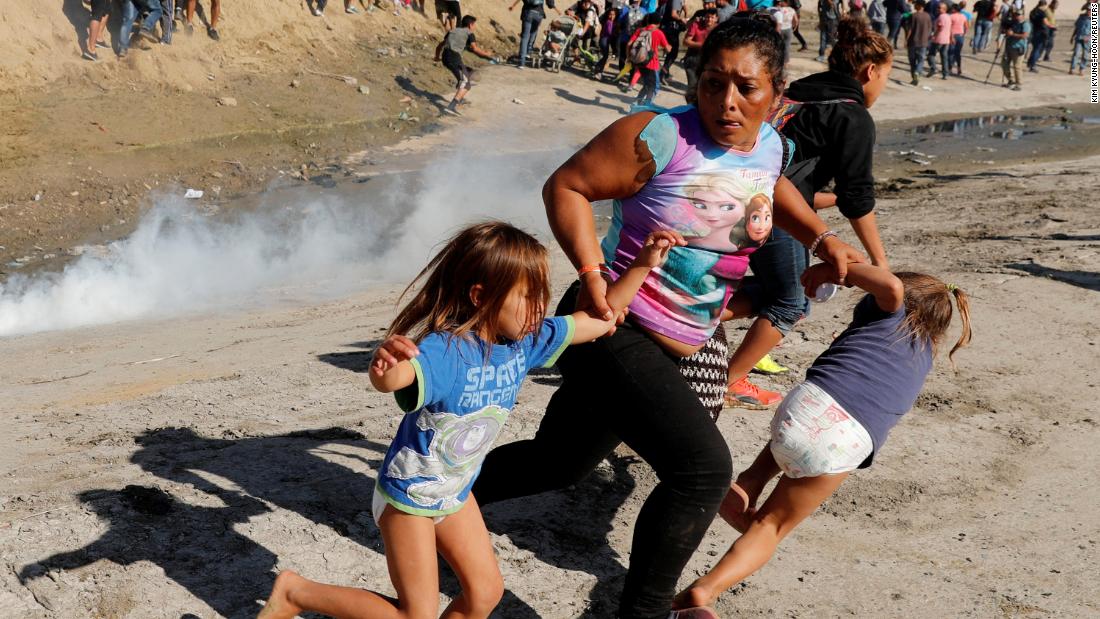 New York (CNN Business)A version of this article first appeared in the Reliable Sources newsletter. You can sign up for free right here.
This was a case of superb timing by "60 Minutes."
But numerous reporters said Trump was full of it. Some said he "lied," others said the tweet was "false."
And NBC's Jacob Soboroff, who was inside the camps, tweeted that Trump "is the only president to *ever* systematically separate migrant children from their parents as a stated deterrent policy."
Either Trump doesn't understand his own policy, or he's misleading his followers on purpose.
Obviously, he wrote, "there were many journalists who pushed back on the president's narrative, but on the whole I'm afraid news organizations became a channel for carefully calculated fear-mongering about refugees."
But outside the pro-Trump bubble, there was widespread coverage of the dire new report. The warnings were played up high on news websites and nightly newscasts. There were followups on Saturday and Sunday. I was left wondering: Did this attempt at a "news dump" backfire?
This week: The holiday party season begins!
Tuesday: The Fox News streaming service Fox Nation comes online…
Tuesday: UK Parliament holding a hearing on misinformation…
Wednesday: National Christmas Tree lighting on the Ellipse…
Thursday: The NYT will hold its first-ever live announcement of its 10 Best Books of the year list…
Friday: G20 summit opens in Argentina…
Saturday: College football's conference championship weekend…
Sunday evening: Hanukkah begins…
On Sunday I asked her about sources of news. She said she's been following all the local outlets along with the San Francisco Chronicle, the New York Times and Washington Post.
Here's the thing: The Camp Fire death toll is still rising — it currently stands at 85 — with 249 people still unaccounted for. So this disaster is arguably becoming a bigger story by the day. But it's no longer "breaking news," so coverage is fading.
Last month, the media's motions failed, Facebook got its way and the documents were not made public. But over the weekend it emerged that Damian Collins, an MP investigating Facebook in the United Kingdom, had got his hands on the internal docs — and he might use his parliamentary privilege and release them.
Collins says he's looking at the documents and considering what to do with them. On Tuesday, he is joining lawmakers from six other countries in London for what they are calling the inaugural "Grand Committee on Disinformation." The lawmakers had asked Mark Zuckerberg to attend, but he declined and the company is sending a VP instead.
Related posts