The longtime MLS assistant and former USA defender is only the second African American head coach in league history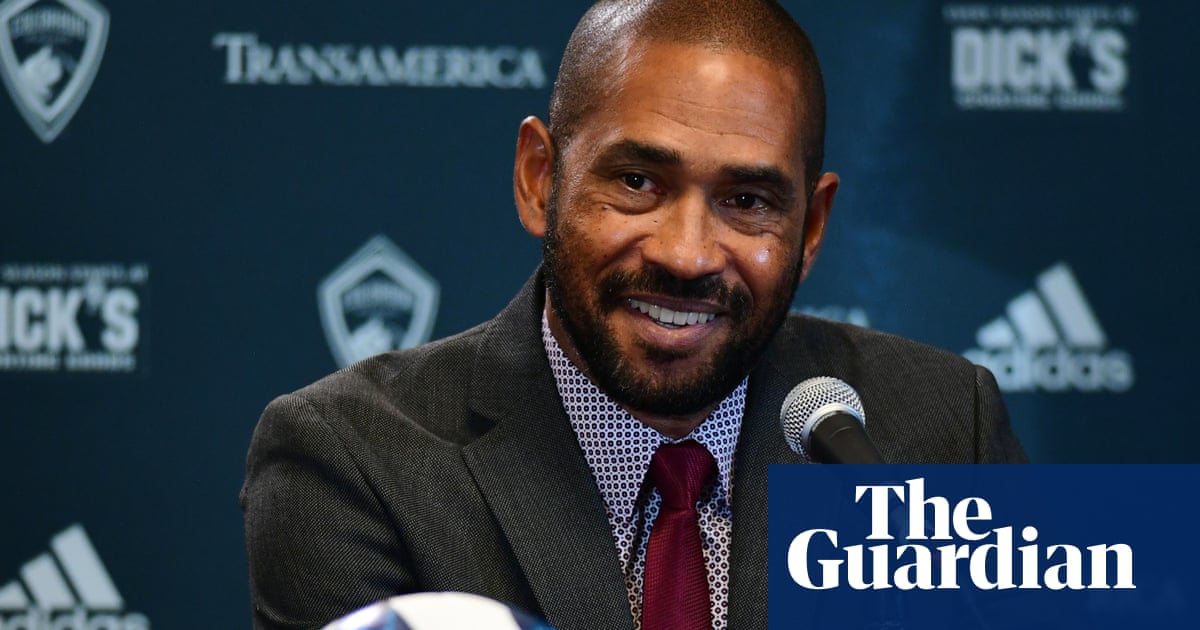 Robin Fraser stood stoic on the sideline at Red Bull Arena as the Colorado Rapids stymied the New York Red Bulls. To his right his former teammate, Chris Armas, was trying to rally the Red Bulls to come from behind, but a second Rapids goal has put the game to bed. It was the beginning of a stretch for the Colorado that would see the team win five out of six games, before falling just short of this seasons MLS playoffs.
Really fucking good, that felt really good, Fraser said when a Rapids staffer asked him how he felt after the whistle. He had not held a head coaching job for nearly seven years when the Rapids offered him the opportunity to return to his native Denver. In that span, Fraser served as the tactician behind the Red Bulls Supporters Shield win in 2013, and was the assistant to long-time friend Greg Vanney when Toronto FC became the first MLS team to win a domestic treble in 2017 and came within a penalty shootout of winning the Concacaf Champions League the following spring.
When Fraser took the sidelines again, it ended a span of over year in which MLS did not have a black coach. He is the fifth black coach ever in MLS and just the second African American. Before the Rapids offer came along, Fraser had been linked with several opportunities when he was an assistant. In interviews with the Guardianand others, Fraser said he didnt think race played a role in whether he was passed over for previous opportunities.
Although MLS has its own version of the Rooney Rule mandating teams to interview minority candidates for any coaching or technical staff position there are few African Americans on backroom staffs. One reason is the relatively high cost of coaching courses with A license courses costing $4,000. These costs weigh heavier on members of disadvantaged communities. The FA acknowledged this and implemented grants for coaches from black, asian and minority ethnicities to cover Uefa coaching costs, but USSF has not implemented a similar program. Still, Fraser said he saw the makeup of his coaching classes diversify.
Once upon a time, it was easier to go get licensed, but the courses now are far more detailed and as a result we are on the cusp of coaches becoming better and its something that Ive seen over the last five or six years, Fraser said. I feel like over the last five or six years, the coaching has gotten better because of the education and coaches are learning in a number of these advanced courses that are being offered.
Fraser said he was able to move more quickly through the process because he was a former player. US Soccers Pro License is only available to professional coaches. He said he has noticed that there are more minorities in the coaching classes that he recently took than when he began his education more than a decade ago.
When I did the Pro Course, it was only 12 to 15 people so its hard for me to say what the courses look like, but I do think there is a greater diversity of coaches coming through the courses, Fraser said. Its a function of the net being wider and more people playing. Theres a greater diversity of players and that means theres a greater of ex-players who are trying to be coaches.