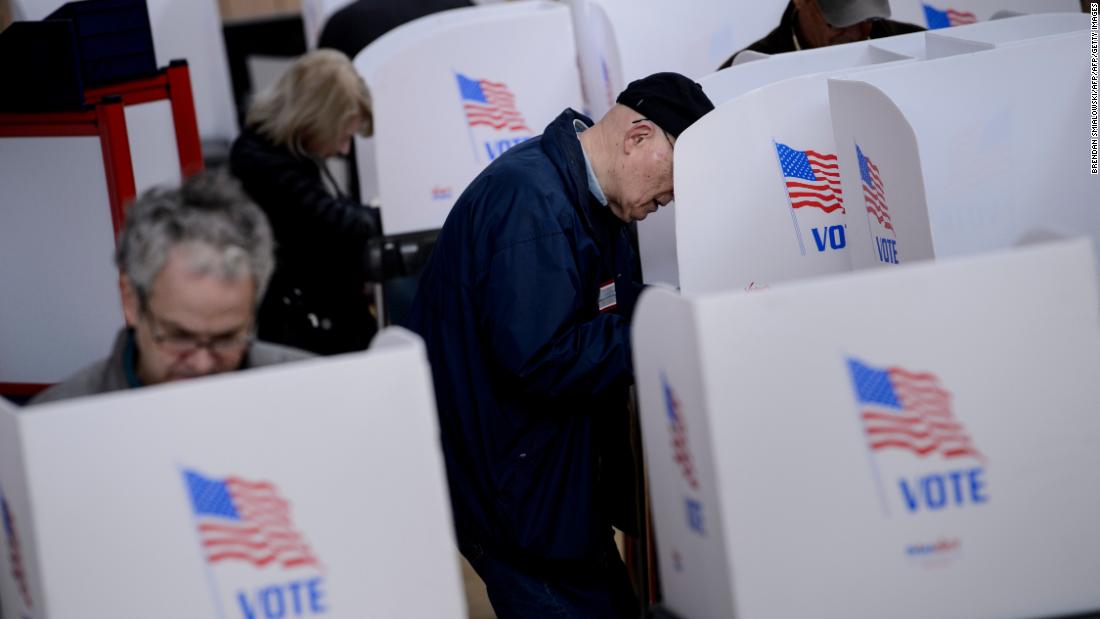 Washington (CNN)The 2018 midterm election will go down as the most expensive in US history.
Democratic donors are fueling the dramatic increase, according to the analysis by the non-partisan Center for Responsive Politics. It predicts spending will surpass $5.2 billion by November 6 — a 35% jump over the 2014 midterms and the largest leap in at least two decades.
In all, Democratic House candidates have raised more than $951 million, far exceeding the $637 million that went to their Republican rivals, according to the center's tally.
Money raised directly by candidates goes further than funds collected by outside groups because television stations must provide candidates the lowest available advertising rate in the weeks leading up to the election. Other groups active in the midterms, such as super PACs, do not qualify for the lower rates.
The Democratic candidates' lopsided fundraising advantage also is playing out in the most competitive races.
Over the course of the election cycle, donors have sent $166.8 million to Democratic candidates in the 30 House contests CNN has identified as toss-ups. Republicans in those races collected just $90.7 million.
"You don't need to be a political analyst to say that a lot of this is driven by rage," Sarah Bryner, the center's research director said of the surging donations to Democrats. "You have people in places like Boston and Chicago and San Francisco and New York who are making political giving part of the strategy to express their dissatisfaction with the President."
Democrats need to flip just 23 Republican seats to take control of the House, and dozens of races remain too close to call.
While the new figures underscore the enormous energy driving the Democratic Party's base ahead of the November 6 election, it remains to be seen whether the big cash influx to individual Democratic candidates will result in success at the polls.
Large Republican donors are helping make up the difference in crucial races, and the party committees, led by the Republican National Committee, also are raising big sums.
Among big donors, Nevada casino mogul Sheldon Adelson and his wife, Miriam, lead the way. They have handed out more than $113 million to groups aiding GOP candidates. It's the most money the Adelsons have ever disclosed spending in an election cycle.
Democratic mega-donors also are giving big sums. San Francisco billionaire and possible 2020 contender Tom Steyer, had donated $51 million to federal races through mid-October. And, another possible White House aspirant, former New York mayor Michael Bloomberg, also is writing large checks to help Democrats.
Michael Malbin, executive director of the non-profit Campaign Finance Institute, said the midterms may turn more on voter perceptions of Trump than any other factor.
"We are seeing rough parity both in the party committees and in the roster of rich people supporting each side," he said. "The President is the one dominating the agenda, either positively or negatively, depending on which side you're on."
Related posts