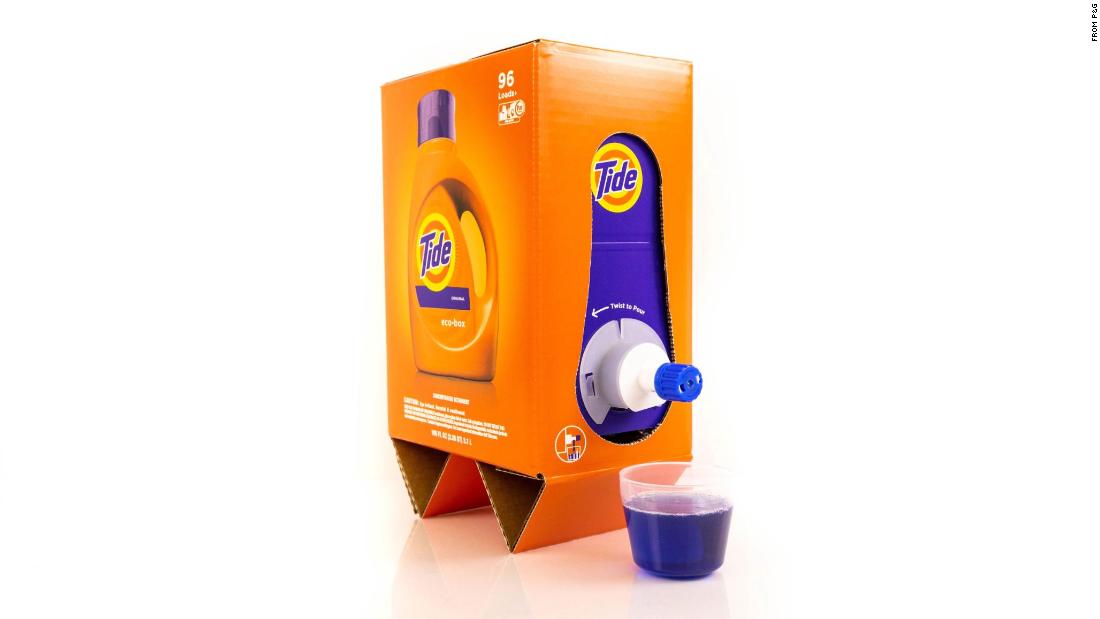 New York (CNN business)
"Its size is perfect for the
e-commerce
supply chain," said
David Luttenberger
, global packaging director at market research firm Mintel. "It's an easy package for nearly any consumer to pick it up, manipulate the opening features, and dispense from."
Tide Eco-Box will join Tide's lineup on Amazon (
AMZN
), Walmart's website (
WMT
PG
) retail partners' sites starting in January.
Flat bottles
The company has organized a unit within its fabric care
business
, which also includes Ariel and Downy, dedicated to digital innovations.
Consumer products' manufacturers are hesitant to tweak even the smallest details of their brands' design to avoid turning off customer. But they have been forced to rethink their packaging for online shipments and pressure from Amazon's
strict shipping standards
, Luttenberger said.
Online shipping raises the chances of liquid products leaking or spilling along the supply chain. These products are packed, unpacked, and bundled together with other stuff more often on the route to customers' home. And online deliveries also rely more heavily on cardboard and plastic, posing added
Environment
al and sustainability risks.
Related posts