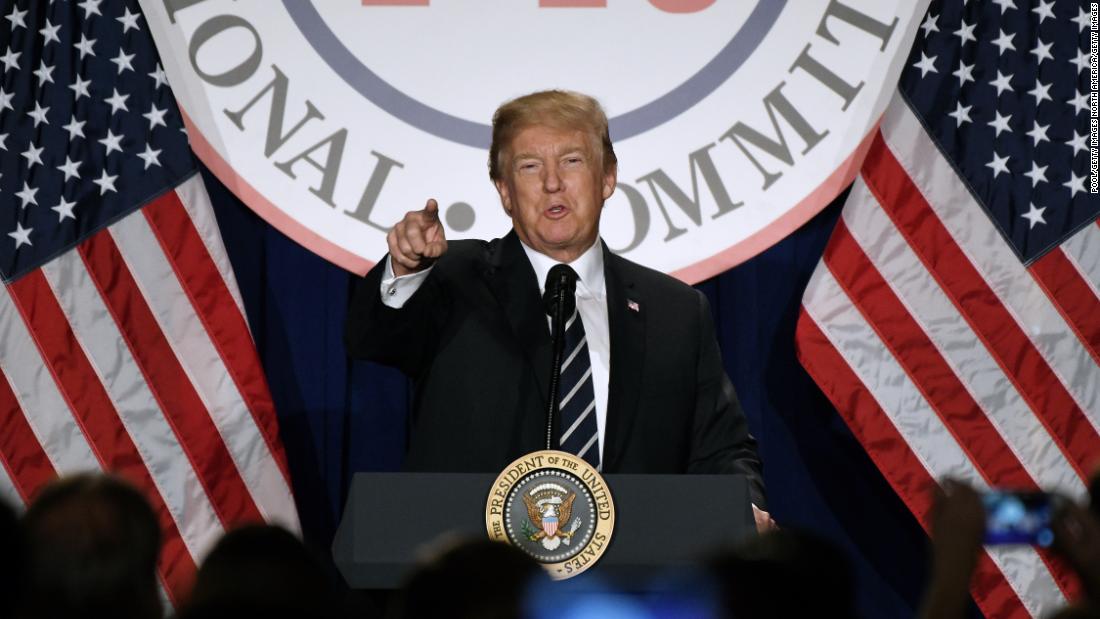 (CNN)President Donald Trump and the Republican National Committee raised $125 million during the July-to-September fundraising quarter as Trump faces a fast-moving impeachment inquiry in the House of Representatives and what will be a costly reelection fight in 2020.
"President Trump has built a juggernaut of a campaign, raising record amounts of money at a record pace," Trump campaign manager Brad Parscale said in a statement.
Ronna McDaniel, the RNC's chairwoman, said attacks from Democrats have spurred the President's supporters to open their wallets.
"We are investing millions on the airwaves and on the ground to hold House Democrats accountable, highlight their obstruction, and take back the House and reelect President Trump in 2020," she said.
The haul by Team Trump exceeds the $105 million that Trump and the national party raised through their joint efforts during the second quarter of the year. Trump's campaign has already announced plans to deploy big sums to mount a defense of the President, running Facebook and television ads that focus on impeachment.
Some of the Democrats hoping to challenge Trump next year are raising substantial sums, too.
On Tuesday, Vermont Sen. Bernie Sanders
reported collecting $25.3 million
during the third quarter — the largest three-month haul posted so far by any of the 2020 Democratic presidential contenders and a sign of Sanders' enduring strength with small-dollar contributors.
All candidates must report the details of their fundraising and spending to the Federal Election Commission by October 15.
Related posts