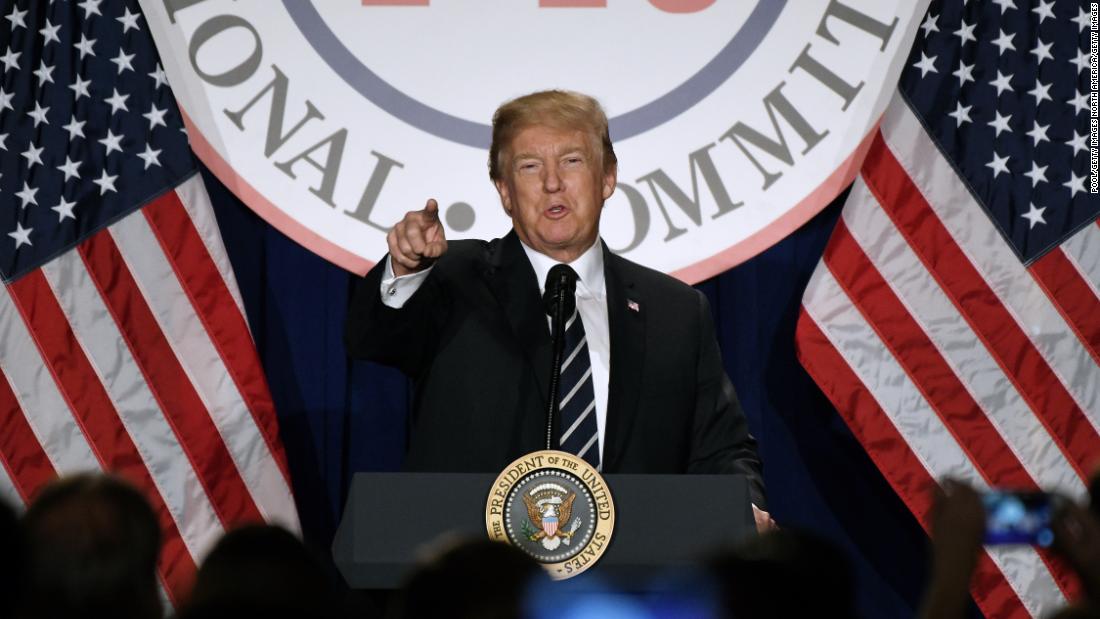 (CNN)President Donald Trump and the Republican National Committee raised $125 million during the July-to-September fundraising quarter as Trump faces a fast-moving impeachment inquiry in the House of Representatives and what will be a costly reelection fight in 2020.
"President Trump has built a juggernaut of a campaign, raising record amounts of money at a record pace," Trump campaign manager Brad Parscale said in a statement.
Ronna McDaniel, the RNC's chairwoman, said attacks from Democrats have spurred the President's supporters to open their wallets.
"We are
investing
millions on the airwaves and on the ground to hold
House
Democrats
accountable, highlight their obstruction, and take back the
House
and reelect President Trump in 2020," she said.
Related posts