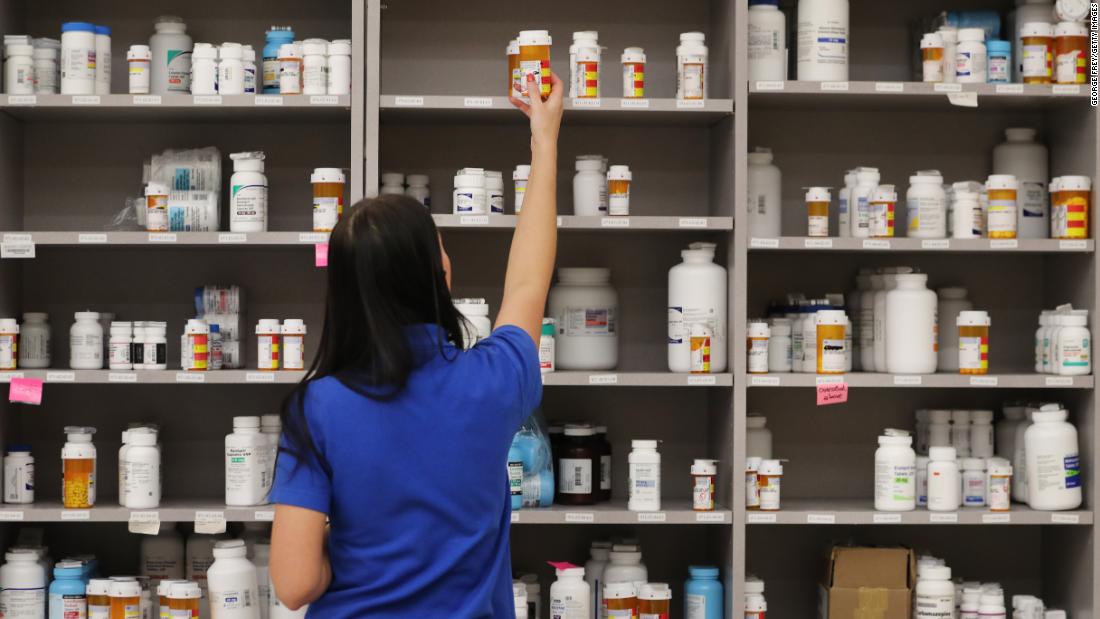 (CNN)The Trump administration is backing down from a controversial effort to lower drug prices, only days after its first major industry reform was overturned by a federal judge.
The drug price proposal would have effectively
banned drug makers from providing rebates
to pharmacy benefit managers and insurers — a radical change in the way many drugs are priced and paid for in Medicare and Medicaid. Instead, drug companies would have been encouraged to pass the discounts directly to patients at the pharmacy counter.
The proposed rule was also expected to raise Medicare premiums, while only saving money for some beneficiaries who spend a lot on medication. It would also havecost the federal government $177 billion over 10 years, according to the Congressional Budget Office.
The increase in premiums is what ultimately doomed the proposal, according to a person familiar with the matter.
"Based on careful analysis and thorough consideration, the President has decided to withdraw the rebate rule," said Judd Deere, a White House spokesman. "The Trump administration is encouraged by continuing bipartisan conversations about legislation to reduce outrageous drug costs imposed on the American people."
Axios first reported on the pulling of the rule.
Trump made controlling health care costs a centerpiece of his 2016 campaign, but has yet to succeed in reshaping the American health care system, which is still dominated by the Affordable Care Act. The administration has joined a lawsuit by Republican states aimed at overturning Obamacare, after congressional Republicans stopped short of Trump's promised repeal in 2017. But the President has not yet introduced his own alternative, though he's promised to do later this summer.
Trump did, however, unveila 44-page blueprint of its vision for lowering pharmaceutical prices in the spring of 2018, though the administration has so far only implemented one rule from it.
That measure — to require drug makers to include their
list prices in television ads
— was nixed by a district court judge in the District of Columbia on Monday, who said the administration had overstepped its authority.
Still in the wings is an even more controversial proposed rule that would have Medicare set the reimbursement level for certain drugs administered in doctors' offices and hospital outpatient centers
based on their cost in other countries
, which typically pay far less.
Last week, Trump hinted that he plans to issue an executive order along these lines.
Lawmakers on both sides of the aisle are also focused on reducing drug prices, though their efforts have mainly focused on making it easier for lower-cost generic medications to come to market.
Related posts