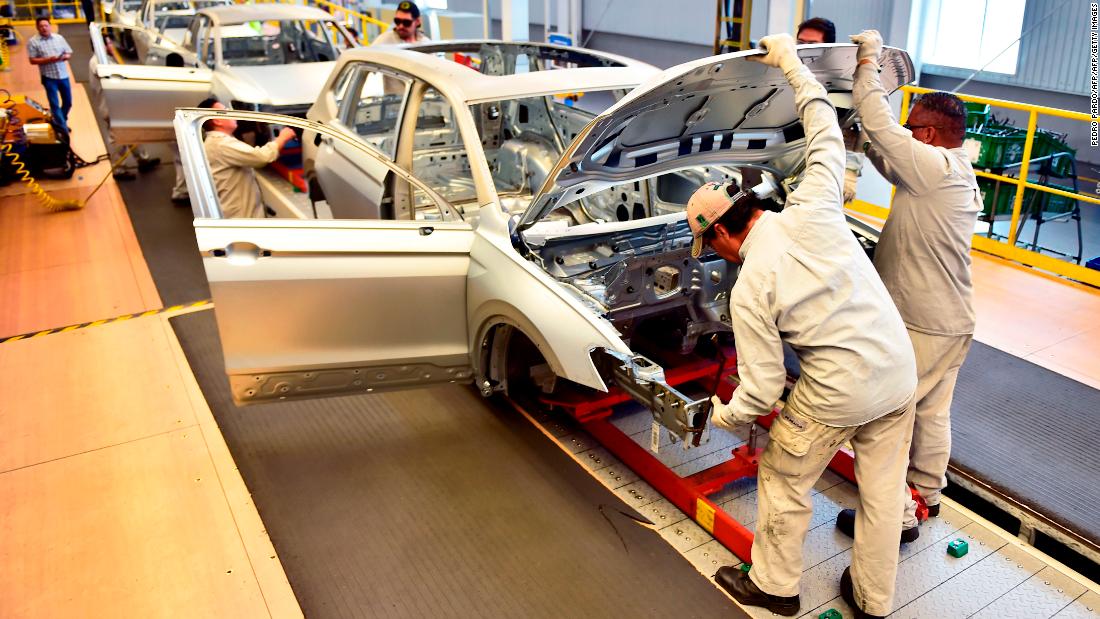 Washington (CNN)In walking back his threat to close the US-Mexico border, President Donald Trump said Friday he would override his pending US-Mexico-Canada Agreement to impose a 25% tariff on cars made south of the border if Mexico doesn't help stem the flow of undocumented immigrants into the United States.
"However, if for any reason Mexico stops apprehending and bringing the illegals back to where they came from, the U.S. will be forced to Tariff at 25% all cars made in Mexico and shipped over the Border to us. If that doesn't work, which it will, I will close the Border," he
wrote
.
"This will supersede USMCA," he added.
The statement could undermine the ratification of the trade deal, which is meant to replace the North American Free Trade Agreement. Trump has called the original pact one of the
worst deals he's ever seen
, and has touted the USCMA as a shining achievement of his administration. It would keep vehicles made within North America free from tariffs, as long as most of its parts were made inside the three countries and by workers earning at least $16 an hour.
"To me, that would kind of be an incentive for Mexico to not move so quickly to ratify the USMCA," said Welles Orr, who served as assistant US trade representative under President George H.W. Bush.
US and Mexican automakers have highly integrated supply chains, and more than $100 billion in vehicles cross the border annually. Some US companies have plants in Mexico, and the tariff would make those cars more expensive for Americans. Production there may slow, impacting parts suppliers located north of the border, too.
"There is a lot of pain to go around if these tariffs went into effect. At the end of day, American consumers will pay more for vehicles. Many parts of the US economy would be impacted," said Charlie Chesbrough, senior economist at Cox Automotive, which runs Kelley Blue Book and Autotrader.
"At this point, I think the industry is just taking what the President says with a grain of salt. He says a lot but in reality, hasn't implemented that much," said Chesbrough.
Related posts