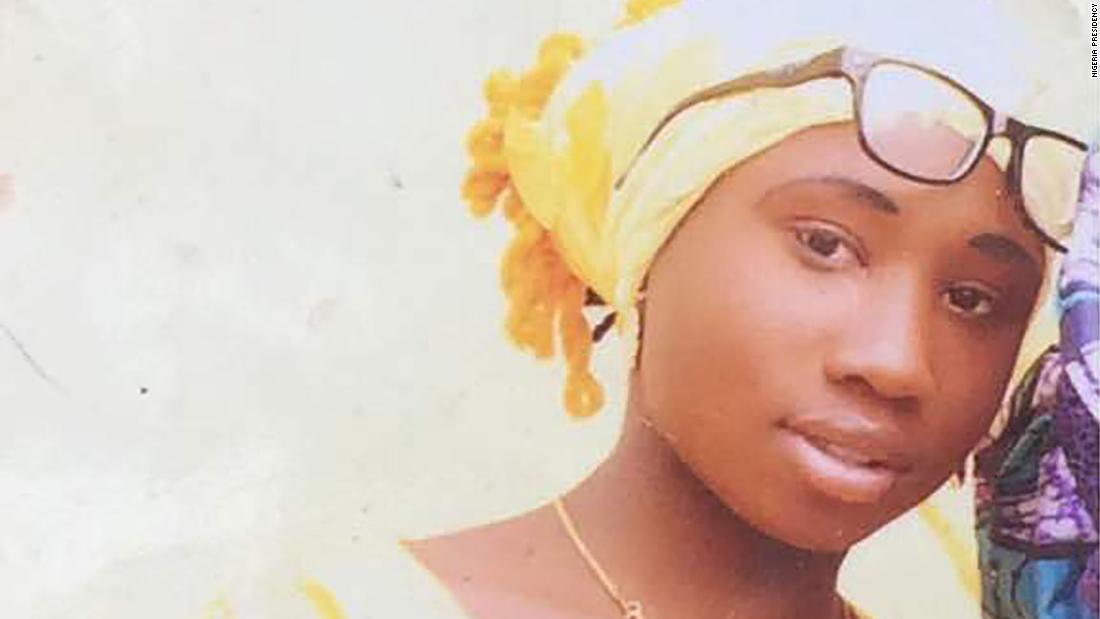 Lagos, Nigeria (CNN)A British member of parliament has launched a one-man protest outside the Nigerian embassy in London to help free kidnapped school girl Leah Sharibu, who friends say is being held by terror group Boko Haram for refusing to renounce her Christian faith.
Sharibu,15, was kidnapped alongside more than 100 schoolgirls in February this year.
Boko Haram freed the other schoolgirls after government negotiations, but Sharibu was kept behind.
"There cannot be a clearer example of someone whose human rights are being ignored than that of Leah who is being detained just because she has maintained her Christian faith," Brake said in an email interview with CNN.
Brake said his protest will last 200 hours as Thursday marks 200 days since Sharibu, who turned 15 in captivity, was taken.
Her parents told CNN that the returning schoolgirls told them their daughter had refused to convert to Islam while they were kidnapped.
"The girls that returned said Leah said she will not deny Christ or turn to be a Muslim," Leah's father, Nathan told CNN.
Leah's father said he has been humbled by the international campaign for his daughter's release.
According to him, many Christian organizations have contacted the family saying they are holding prayers for the student's safe return.
"I am very happy the way Christians around the world have been standing by Leah. This man has not met my daughter or her family before, and he is calling for her release. We are so grateful," he said.
President Buhari's spokesman Garba Shehu previously told CNN that the president would "not rest until Sharibu and other girls in the group's captivity are reunited with their parents.
"For President Buhari, nothing will be spared in bringing all our girls home. He will not rest until all of them are freed," Shehu said.
The group gained global notoriety following the mass kidnapping of more than 200 girls from a boarding school in Chibok town, Borno State in April 2014.
More than 100 Chibok girls were freed in a swap deal between the Nigerian government and the insurgent group over the past two years.
Over 100 of them remain missing.
Related posts