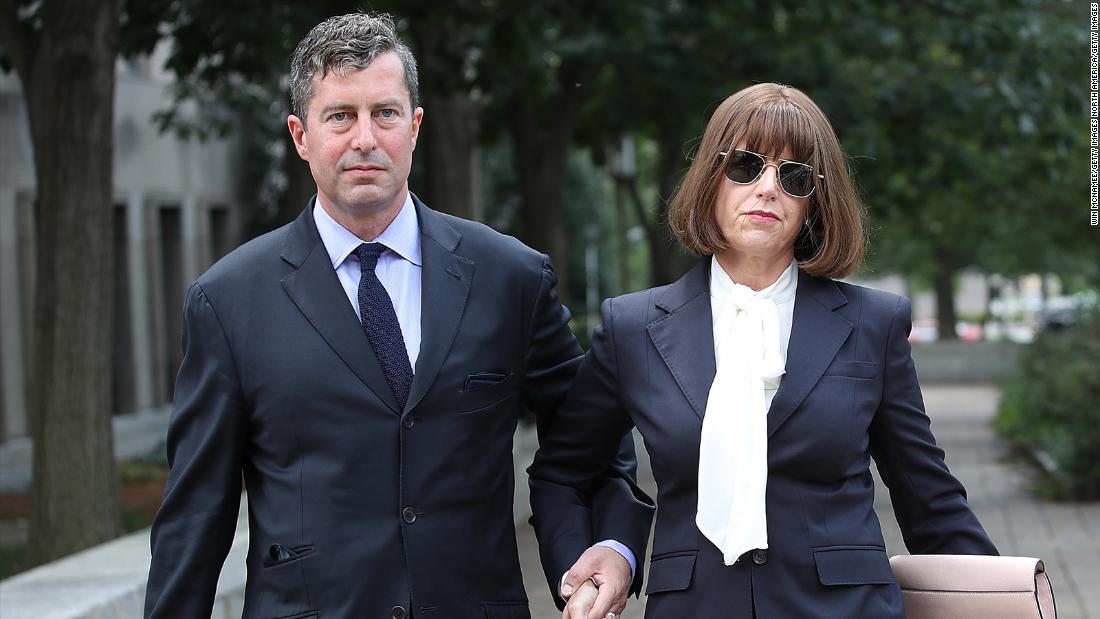 (CNN)Political operative W. Samuel Patten, who was charged Friday with acting as an unregistered foreign agent for Ukrainians, has an extensive rsum that includes ties to other individuals caught up in special counsel Robert Mueller's investigation and work with the controversial political consulting firm Cambridge Analytica.
Patten, 47, reached a plea deal with the Justice Department. He faces up to five years in prison and a $250,000 fine for the felony charge and has agreed to cooperate with prosecutors.
Patten's personal website describes him as a "strategic advisor" who has worked in politics on four continents. He has taken on numerous roles for campaigns and organizations over the last two decades, including as Eurasia director for the pro-democracy organization Freedom House in Washington, as well as a consultant for politicians in Ukraine, Georgia, Iraq and Nigeria, among other countries.
In the early to mid-2000s, Patten worked in Moscow for another pro-democracy organization, the International Republican Institute, along with Konstantin Kilimnik, who has been
charged
by Mueller's office with obstruction of justice and conspiracy to obstruct justice.
Business records list Patten as an executive of the company Begemot Ventures International with Kilimnik in 2015, which is touted as "a strategic and political advisory firm that helps its clients win elections, strengthen political parties … and achieve better results" on its website, which does not list any clients.
Prosecutors have said in separate court filings that Kilimnik has ties to Russian intelligence. Kilimnik is also a close business associate of President Donald Trump's former campaign chairman Paul Manafort, who also did political work in Ukraine and has been found guilty on eight counts of financial crimes.
Patten performed various services for Cambridge Analytica, the company that became embroiled in controversy earlier this year due to its sweeping collection of Facebook data, as well as its parent company SCL Group.
Brittany Kaiser, a former director at Cambridge Analytica, described Patten in testimony before the British Parliament as a "trusted senior consultant" to SCL Group. She said Patten did work for SCL in Nigeria and that he helped to organize an event on Capitol Hill in Washington.
On Facebook, Patten posted a photograph of himself in 2014 with Oregon congressional candidate Art Robinson, whose campaign paid Cambridge Analytica about $20,000 that year.
Friday's charging documents state that Patten worked with an unnamed Russian to place op-ed articles in US media in 2017 and was paid more than $1 million for the Ukrainian opposition bloc work, including meeting with members of the executive branch, Senate Foreign Relations Committee members and other members of Congress.
The Ukrainian opposition bloc is a largely pro-Russian party. The group emerged in 2014 in opposition to the wave of Ukrainian protests and demonstrations that ousted former Ukrainian President Viktor Yanukovych.
In 2014, Patten wrote an op-ed for The Hill in the lead-up to the Ukrainian elections in which he called for "political balance" that did not ostracize the opposition bloc.
"Groups such as the Opposition Bloc, which consists of figures from eastern Ukraine, must perform well in the elections," he wrote.
In a deposition for a civil lawsuit, Akhmetshin said he was retained to provide opposition research on a former Russian politician, Ashot Egiazaryan, and that he "approached" Patten about the matter.
Akhmetshin said Patten did him a favor in 2011 by letting him "know that Mr. Egiazaryan is coming to Washington. That's the nature of courtesy."
Patten has no prior criminal history, his plea agreement said. His defense attorney declined to comment following the hearing.
Patten has also openly critiqued Russia's human rights record.
"When confronted with evidence of their criminality, their misrule and their abuse of human rights, Russian Government officials generally do one of three things: They will obfuscate, they will offer stale comparisons, or they will ratchet up the level of vitriol in their rhetoric," Patten told members of the Tom Lantos Human Rights Commission at the time.
Related posts