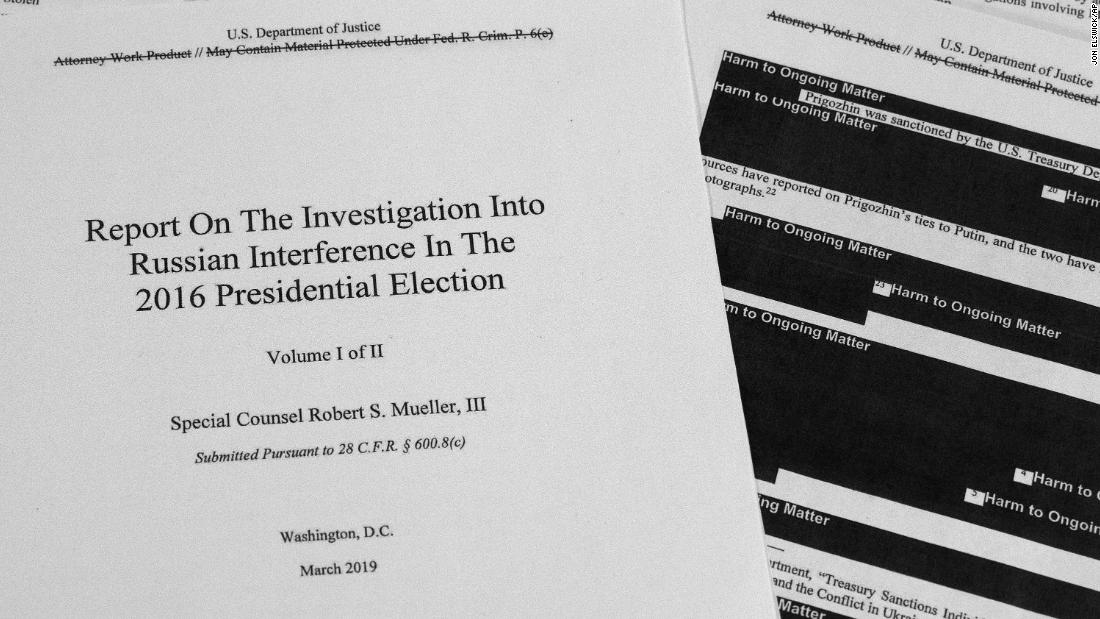 (CNN)First things first: The theme song of the week is from the television show WKRP in Cincinnati.
Fox News' findings are in-line with
the average poll
, which showed the President's ratings stayed steady after Attorney General William Barr released his summary of Special Counsel Robert Mueller's report.
What's the point: Mueller's nearly two-year long investigation has given the news industry more than a few headlines. People were arrested, charged with crimes and sentenced to jail. Through it all, Trump's approval rating has almost always stayed somewhere between 40% and 45% among voters.
Does the release of the full redacted version of Mueller's report on Thursday change that? It's certainly plausible, but you'd be right to express skepticism.
In other words, Trump's base seems pretty locked in, but so too does his opposition. Just like when it comes to his overall approval rating, voters were 10 points more likely to take the anti-Trump position on the Mueller report.
Obviously, this time could be different. Trump received a lot of bad press on Thursday because of the redacted Mueller report. Just keep in mind that the vast majority of voters have already stated on the record that they plan to vote a certain way (either for or against Trump), regardless of what the report's findings.
Related posts